Guiding train passenger to right track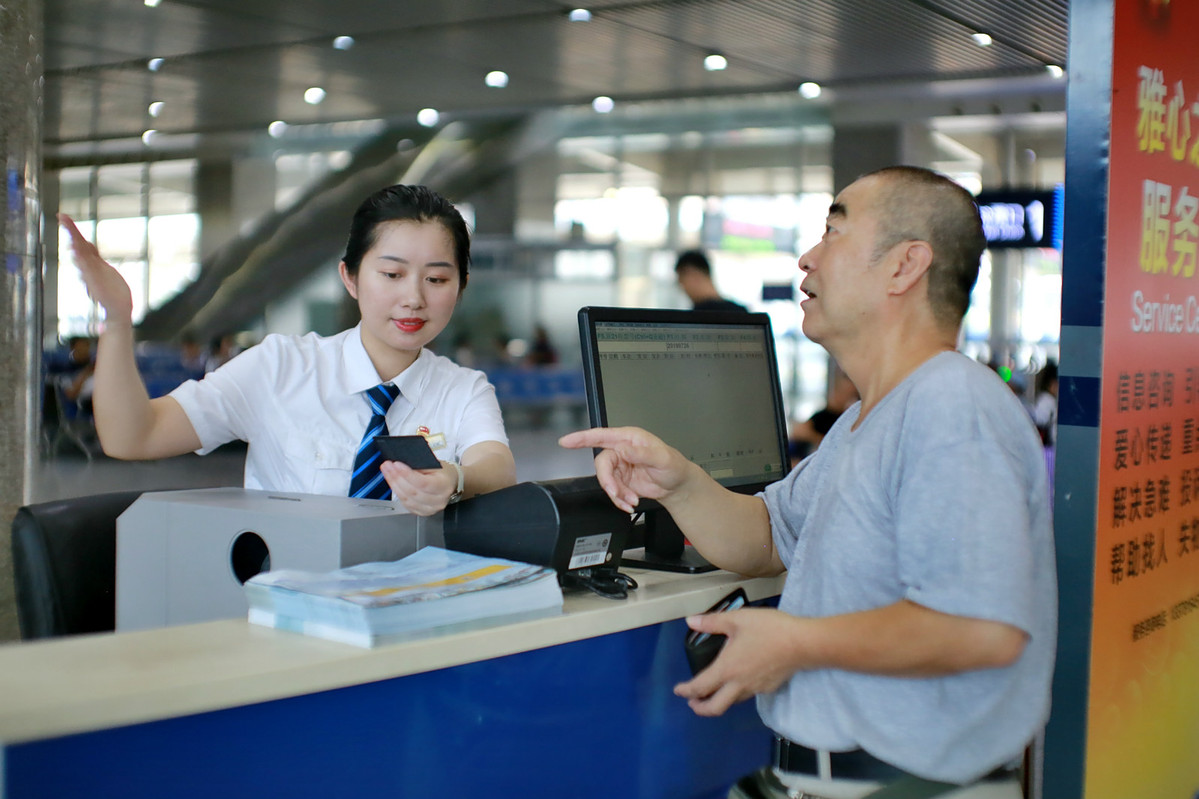 Zhang Ni, 23, works as a passenger clerk at Mianyang Railway Station of Southwest China's Sichuan province. Mianyang, as a city of science and technology, is also a famous tourist spot, with tons of visitors all year round.
Each day, Zhang is on her feet for six or seven hours sometimes even without a break. But she enjoys the work. "I can help others, which makes me so happy. Working here is tiring for the body, but energizing for the heart," she said.