Qingdao to hold Global Finals of Miss Tourism World 2019
Share - WeChat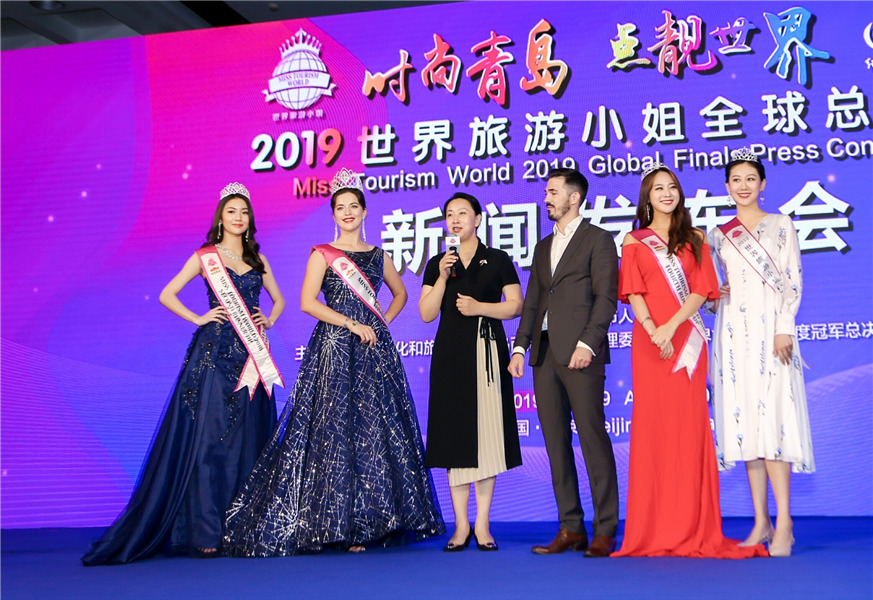 The Global Finals of Miss Tourism World 2019 will be held in Qingdao, Shandong province, from Sep 24- Oct 6, with candidates from over 60 countries and regions taking part in the event, said authorities at a press conference in Beijing.
The local government considers the grand event an opportunity to promote Qingdao's rich tourism resources, culture and history, ranging from unique scenic areas to intangible culture heritage. It is also striving to promote Qingdao as a homeport for cruises such as the Italian cruise line Costa.
During their stay, all candidates will take part in a series of cultural activities such as photo exhibitions, fashion shows and public-spirited events. At the opening ceremony on Sep 27, the participants will make their debut at the Qingdao Olympic Sailing Center.