The picture of patience
Share - WeChat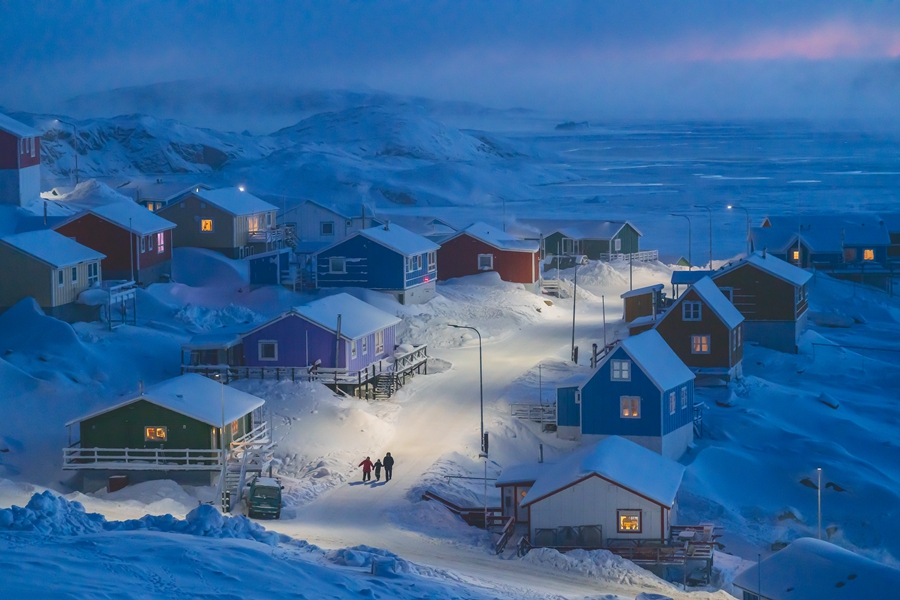 Earlier this year, photographer Chu Weimin spent a week in the far reaches of the Arctic where he waited for hours to capture the image that would win him the coveted 2019 Travel Photo prize from National Geographic, Li Yingxue reports.
The dusk casts an otherworldly hue over the packed snow and frozen sea ahead. The cold bites through the layers of clothing, driven by an occasional wind so icy, it could cut glass. The weather burrows its way into the heart of the man, standing patiently, silently and staring into middle distance through the clouds formed by his warm breath hitting the frigid air.
This was the third time that landscape photographer Chu Weimin, who also goes by the name of Thomas, had visited Greenland. But this was the first time that the 29-year-old had trained his lens on the remote northwesterly fishing town of Upernavik.
With its population of around 1,000, Chu originally planned to stay just two days, but the lack of flights at that time of year forced him to extend his visit to a week.
Fortune smiled, it seems, because on the last night of his trip, Chu found himself waiting on a slope near the remote conurbation's airport which had an expansive view of the colorful houses below. He found the ideal angle-where the structure, color and mood all aligned-it just needed one more thing. His stoicism was rewarded when a family of three appeared center frame. Click.
Chu named the photo Winter in Greenland.