Former university teacher breathes new life into aquatic plants
Share - WeChat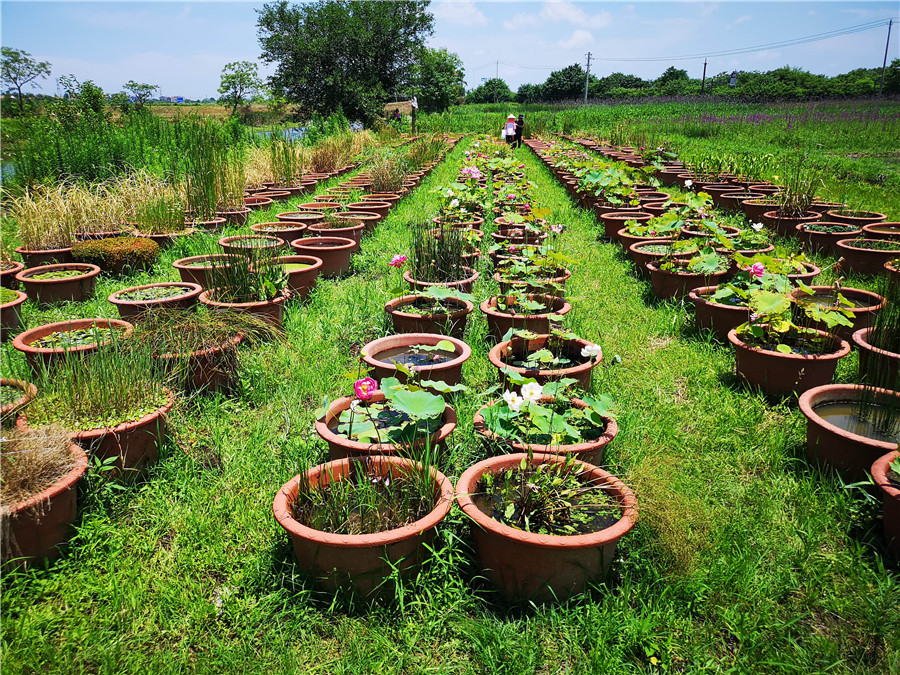 Xiao Keyan, a doctorate in aquatic plant ecology and former associate professor at Wuhan University, is thriving in aquatic plant industry after quitting his job.
Xiao rented some land in a village after resigning from the university and began growing aquatic plants, according to Chutian Metropolis Daily on Monday, a newspaper in Hubei province.
One of his plants has brought him huge economic returns. He got 50,000 yuan ($7,082) for selling aquatic grass in 2 mu (0.13 hectare), he said.
Talking of the decision, he said "I feel it is the time for aquatic plant industry and I just cannot miss it."
In addition to the economic returns, his aquatic plants have contributed in improving water quality. For example, the tape grass can purify the water by absorbing pollutants, nitrogen and phosphorus elements and other suspended matters.
Other than tape grass, Xiao also grows plant kinds he successfully breeds, including two-colored water lily, lotus and canna.
Still, tape grass remains the most competitive in the market. He has signed a contract for another 43 hectares to grow tape grass to meet market demand, the report said.
But his vision is beyond growing and selling. "In the future, instead of growing tape grass and selling seedlings, I want to work with aquatic plant seed bank to cultivate tape grass seeds so that tape grass is readily available wherever it is needed," Xiao told Chutian Metropolis Daily.
Huang Rui in Beijing contributed to this story.