Beijing amusement park offers immersive travel experience
Share - WeChat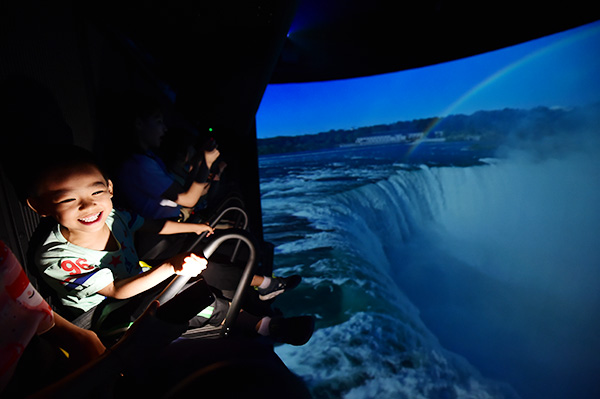 Guests are able to enjoy an immersive experience of "flying all over the world" at a newly built cinema in the Beijing Shijingshan Amusement Park.
The seats that are like those of a roller coaster will rise up and down to simulate flying and diving.
After fastening their seat belts, guests watch a short video Fly over the United States on a large spherical projection screen with a diameter of about 20 meters.
And they have a breathtaking view of waterfalls, valleys, mountains and forests, with special effects such as water spraying from the seat.
It's planned to introduce more short videos such as Fly over Australia to demonstrate the country's marvelous scenery.
Besides the "flying" experience, the park offers more for guests to explore.
As Mid-Autumn Festival falls on Sept 13 this year, the park will hold an event between Sept 12 and 15 to provide guests with a spectacular festive experience with colorful activities like performances and light shows.