Dunhuang inspires new range of cultural products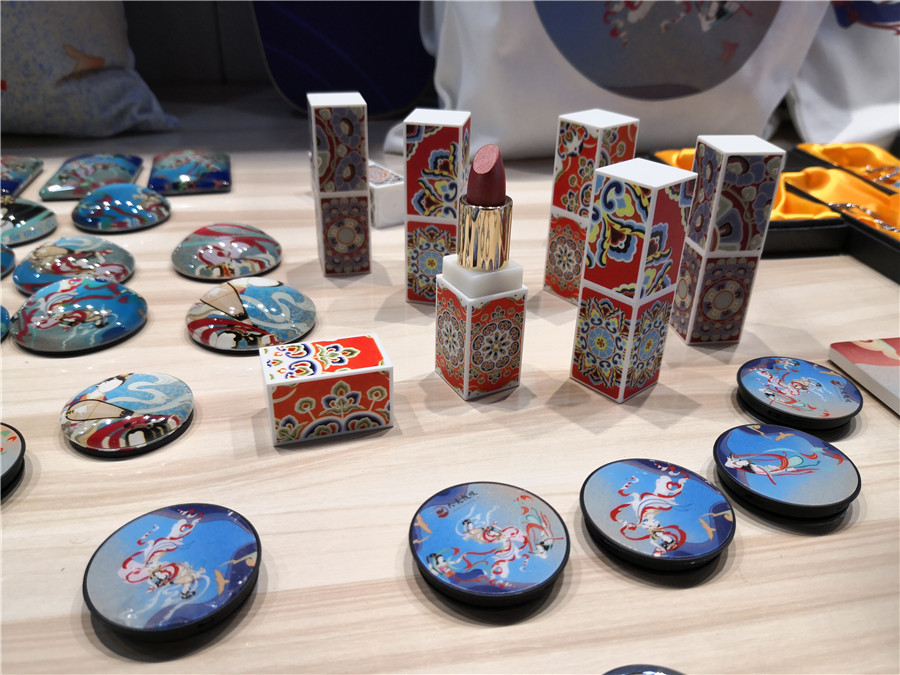 More than 5,000 cultural and creative pieces that won awards at the second Dunhuang International Design Week were exhibited in Dunhuang, Northwest China's Gansu province.
The pieces aim to connect cultural heritage with modern consumer products.
The products include lipstick, eye shadow and blemish balm with the colorful patterns of the Mogao Grottoes and a series of Crescent Lake-and Sand Mountain-themed pieces like books, tea sets, decorations and stress-relief toys.