Germany sets good example by embracing Huawei 5G
Share - WeChat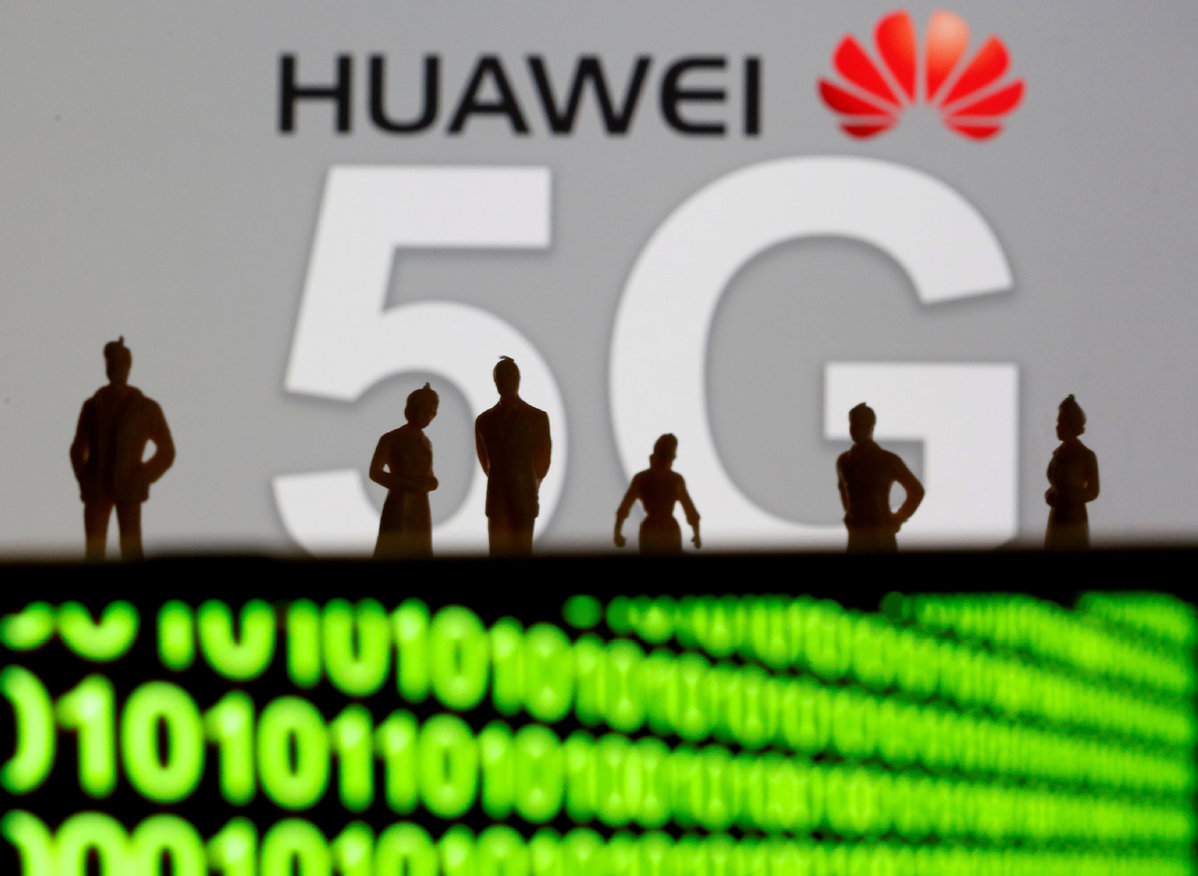 With its decision on Oct 15 to not ban Huawei from building its 5G network, the German government has shown admirable courage and independence under mounting pressure and intimidation from the United States administration.
US Vice-President Mike Pence and Secretary of State Mike Pompeo have been visiting countries in Europe over the past two years threatening to end the US' partnerships and intelligence sharing with European allies if they allow Huawei into their 5G networks. The US embassy in Belgium and US Mission to the European Union, on their part, have repeatedly sent tweets defaming Huawei in a coordinated smear campaign.
But their purely speculative accusation of Huawei has failed to convince most European leaders. Most have rejected an outright ban of Huawei and Chinese tech companies. European leaders are wary of cybersecurity. That is why the European Union released its 5G network risk assessment on Oct 9, providing cybersecurity recommendation but leaving individual member states to make their own decisions.
The EU's approach is to mitigate the risks, in sharp contrast to the US' outright ban of Huawei and other Chinese telecommunications companies as part of Washington's paranoid and vicious geopolitical strategy to curtail China's rise in the technology field.
Huawei, which has a strong presence in Europe, has welcomed the EU's risk assessment. It said that cybersecurity is a top priority and its end-to-end cybersecurity assurance system covers all process areas and its solid track record proves that it works. Huawei hopes that the EU's work on a common security framework required to manage and mitigate the risks will continue to be guided by the same facts-based approach.
For many European leaders, the bitter experience of being spied on is still fresh. A 2014 report by German news magazine Der Spiegel showed that the US National Security Agency spied on 122 world leaders, including German Chancellor Angela Merkel.
When I recently interviewed a former senior EU official who had also served as head of an international organization, he criticized the US agencies for spying on world leaders.
As the US tries to distract the global attention by framing Huawei, Permanent Record, a book by NSA whistleblower Edward Snowden serves as a reminder of the rampant US global surveillance activities. And it would be naïve to assume the mighty NSA has quit spying on the world. Instead of Huawei, it was Silicon Valley's technology giants from Microsoft to Facebook that had willingly and unwillingly cooperated with the NSA in intercepting people's communications, according to the revelations by both Snowden and WikiLeaks.
Adopting Huawei's 5G technology and equipment would actually make it more difficult for the NSA to find a collaborator for its global surveillance, as it did before. Germany's decision has set a good example for other EU countries to pursue fair and win-win cooperation instead of surrendering to US coercion and believing in Cold War-type rhetoric. After all, Washington sees not just everything from China but also European cars and steel as national security threats.
Despite its advanced industrial base, Germany's mobile network is not so impressive among EU member states, which I realized while traveling through beautiful Rhine Gorge Valley cities this year. In this sense, there are so many win-win opportunities between Germany and Chinese 5G technology and equipment providers.
The future will show that the US persecution of Huawei, ZTE and other Chinese tech companies is not only misconstrued but also a crime of historical proportions in terms of world peace, global rules and multilateralism. In this sense, Germany's refusal to play by US rules is laudable.
The author is chief of China Daily EU Bureau based in Brussels.
chenweihua@chinadaily.com.cn
Most Viewed in 24 Hours
China Views