Chile's diversity, friendliness, lure tourists
Share - WeChat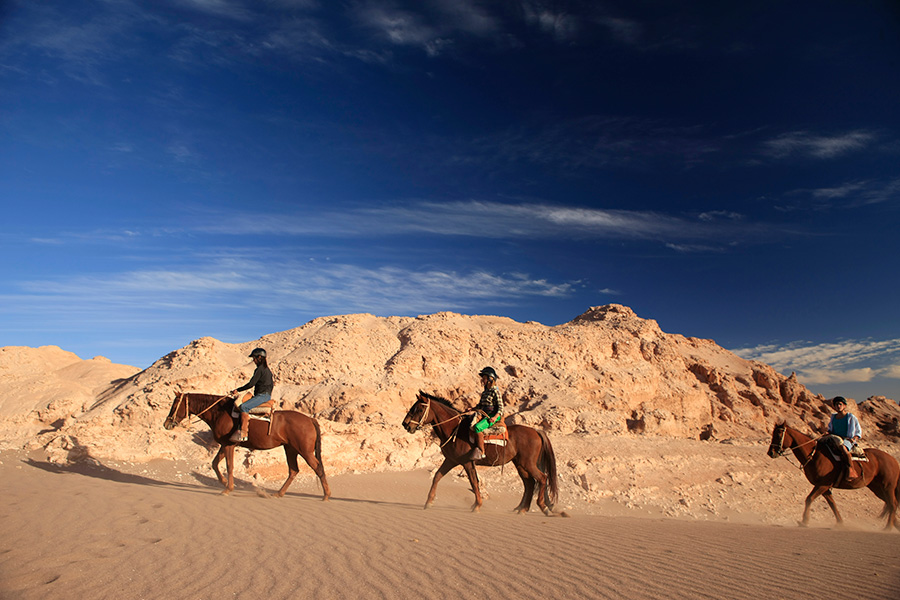 Chile, the longest country in the world, has been striving to promote itself as a destination among Chinese travelers in recent years. The Chilean embassy recently held a tourism forum during its annual Chile Week activity in Beijing to promote its rich tourism resources and exotic Latin American culture.
Luis Schmidt, the Chilean ambassador to China, said although the two countries are on opposite sides of the world, more Chinese and Chileans are traveling for a visit to each other's country due to the friendliness of both nations.
"In Chile, they can visit Easter Island and the Atacama Desert, the driest desert in the world, and taste Chilean wines. Also, most Chinese tourists have a stopover in Chile when they travel to the Antarctic," Schmidt said.
Easier air access and visa policies also are attracting more Chinese tourists, he said.
He recalled in the early years of his tenure, he once went to the Antarctic with Chinese officials and said it's important to preserve the ecology of the Antarctic with joint efforts from different countries.