Mountain feats of the sisterhood
Share - WeChat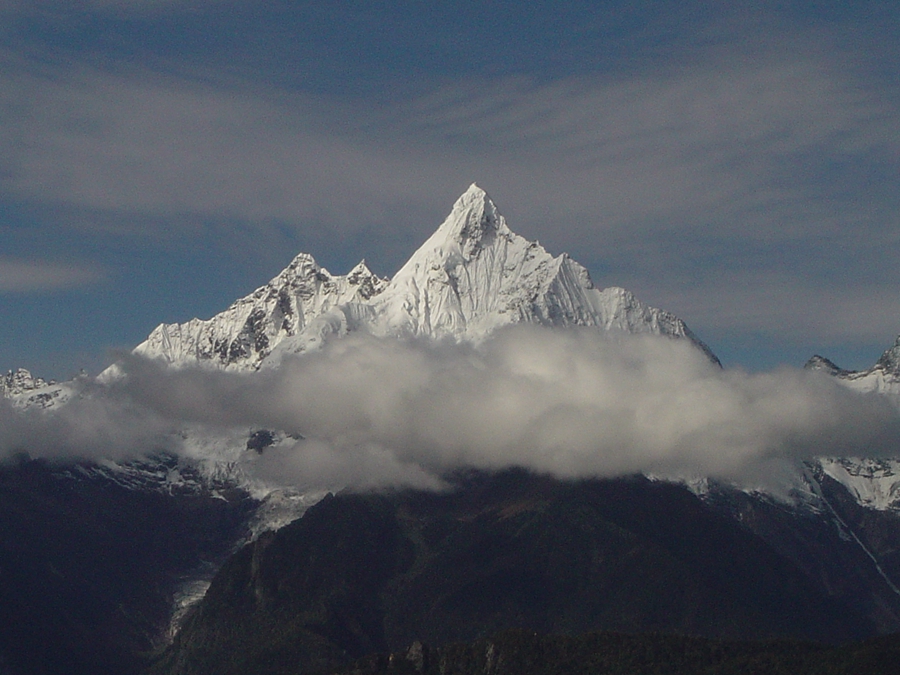 Drive for ecological and economic change leads to women's emancipation
In Jiabi village it seems that the sisterhood holds up at least half the sky, and a fair amount below it as well.
The village in question is located high up in the mountains of Dechen county, in the northwest of Yunnan province, and the women in question are a group that goes by the name of the Sorority.
Their participation in community affairs through the group has helped the village conserve its biodiversity and lift the living standards of its inhabitants.
It is something that excites Yin Lun, an ethno-ecologist who has done fieldwork in ethnic Tibetan communities in the eastern Himalayas, where the county is located, for 15 years.
In fact, so excited is Yin with the project that it occupied a large chunk of a speech he delivered at the Paris Peace Forum in the French capital that ran from Monday to Wednesday. More than 100 projects presented at the forum were selected from more than 700 candidate submissions from 115 countries.
The annual forum was initiated by French President Emmanuel Macron last year to discuss and debate global governance issues and solutions to problems in fields such as peace and security, development, environment, new technologies, the inclusive economy, culture and education.
Protection of biodiversity, an issue to which China and France attach great importance, was one of the forum's most important topics this year.
The two countries co-issued an initiative on biodiversity conservation and climate change on Nov 6 during a three-day visit that Macron made to Beijing.
In it the two reiterated their determination to ensure the Paris Agreement is implemented and to jointly work on preparing for the 15th meeting of the Conference of the Parties to the Convention on Biological Diversity which, will be held in Kunming, Yunnan's capital, next year.