Over half of infertile men smoke: Report
Share - WeChat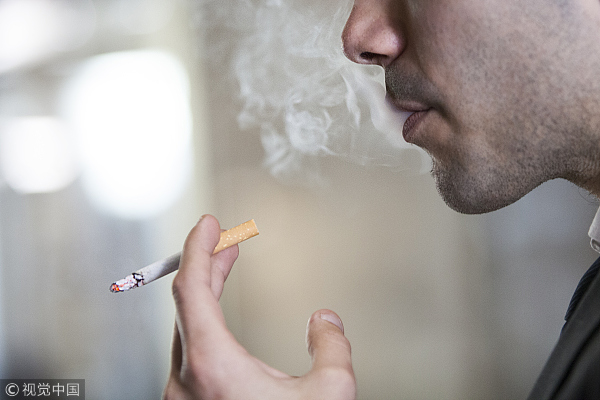 Nearly 55 percent of male respondents who are infertile smoke, according to a report on reproductive health.
Smoking can also lead to higher incidences of miscarriage and embryonic cessation in smokers' spouses, according to the report, jointly compiled by the China Sexology Association and Peking University Third Hospital.
The report shows the more one smokes, the more likely his spouse will suffer from embryo damage.
"The nicotine in tobacco can affect the quality of sperm, ovum and embryos, which can further lead to miscarriage, embryonic suspension and other problems," said Jiang Hui, an expert on men's reproductive health.
"Smoking also increases the risk of male sexual dysfunction, such as impotence and premature ejaculation," Jiang said.
Yet public awareness of the potential risks of smoking remains quite low.
While nearly 87 percent of respondents recognized smoking as harmful to the lungs, only 43 percent know smoking is harmful to reproductive health. Still fewer people knew smoking could damage sexual function.
"Publicity and education on reproductive health should be strengthened," Jiang said.