Rocky rainbows' cultural colors
Share - WeChat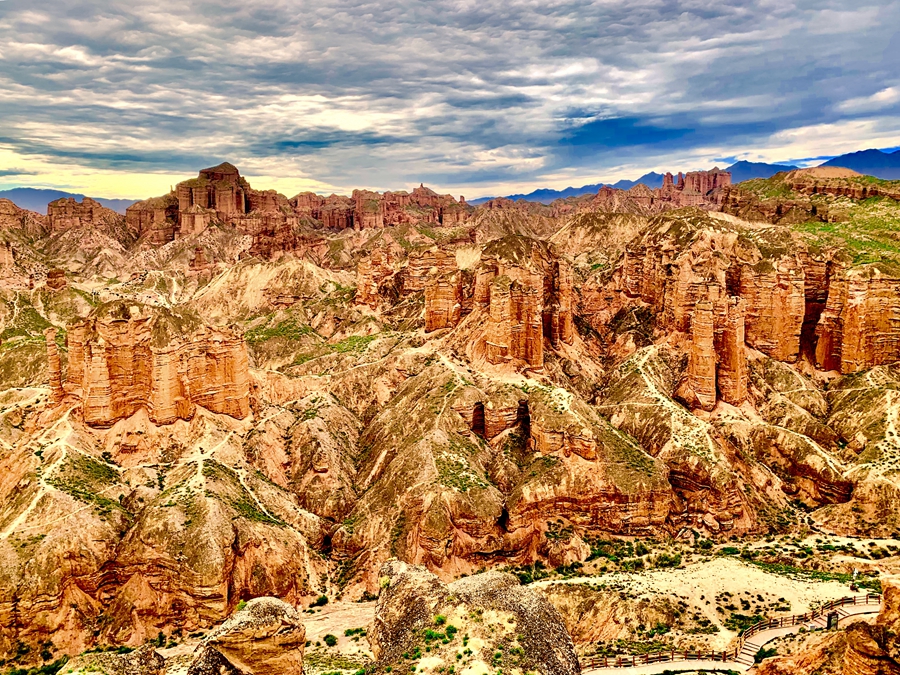 Geography and anthropology mix to paint Zhangye's multihued mountains' vibrant allure, Erik Nilsson reports.
Gansu province's Rainbow Mountains live up to their colorful name-and the various names that live within them.
That's not only because the 50-square-kilometer range in the Qilian Mountains' foothills on the edge of Zhangye city takes its appellation from its multihued striations. (It's a trend to share photos of the peaks with the hashtag, "#nofilter".)
But also, its individual landforms have been imbued with colorful names tinted with culture, such as A Supernatural Tortoise Looking Up at the Sky, Small Potala Palace and Monks Worshiping Buddha.
That's not to mention the likes of Colorful Embroidery, Great Wall on the Precipice and Mazi Noodles Shop.
Indeed, geology and anthropology mix to paint the Rainbow Mountains with a vibrant allure that comes alive as a cast of characters and symbols from Chinese history and folklore.
The rocks' shapes and shades have long served as a Rorschach test onto which people have long projected their collective psyches.