Unusual but true: Color Factory attracts public
Share - WeChat In unusual but true stories this week, we have a Color Factory; a toilet making people not lonely; and elephants opening gifts.
All the odd and interesting anecdotes from around the world are here in our review.
Color Factory attracts public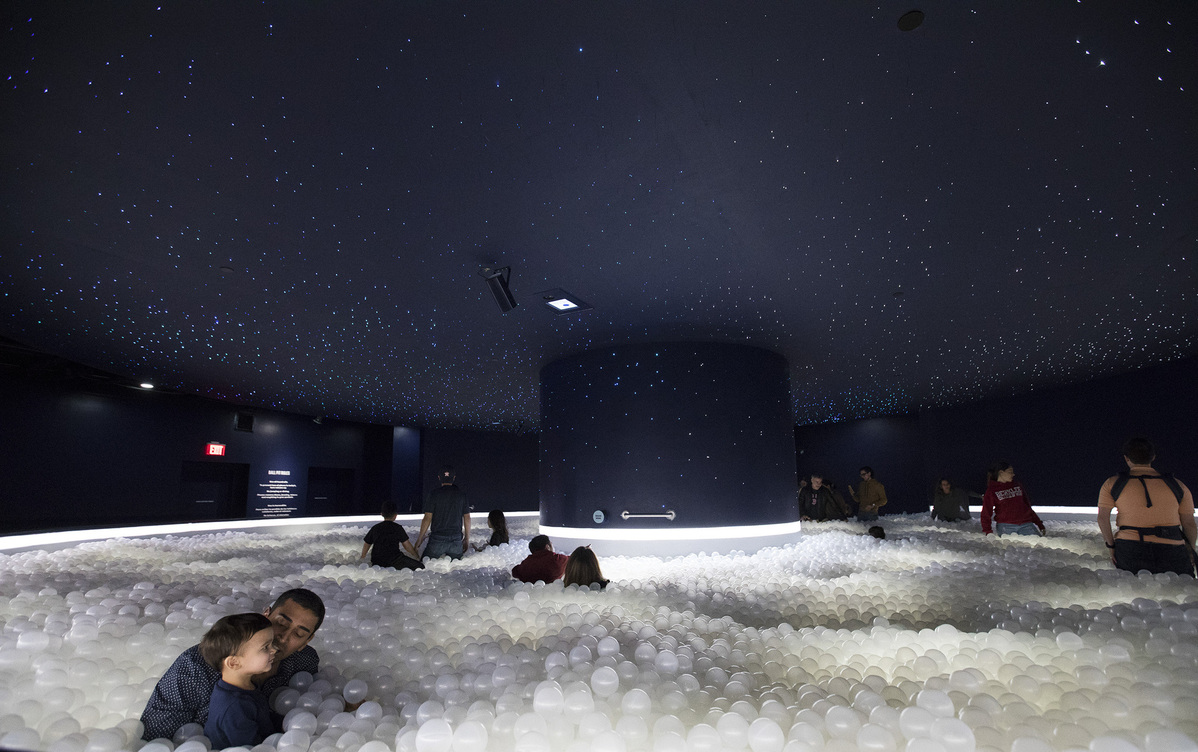 Color Factory is a pop-up interactive art exhibition with brightly colored room-sized installations, each themed around the concept of color, and running in New York City now.
The exhibition debuted in San Francisco in 2017 and New York in 2018. What was intended as a month-long run unexpectedly flourished as a celebration of color and creativity that's lasted over 2 years.
Color Factory has commonly been cited as part of a trend of "Instagram museums", temporary art exhibitions catered towards younger millennial audiences that are designed to be photographed (especially in selfies) and shared on Instagram and other social media.
Exhibits include ballpits, balloon-filled rooms and illuminated dance floors, with cameras preinstalled throughout the exhibition for photography. It is very tactile and stimulates all the senses with color, sound, motion and lights.