UK should reject US demand to ban Huawei from 5G network
Share - WeChat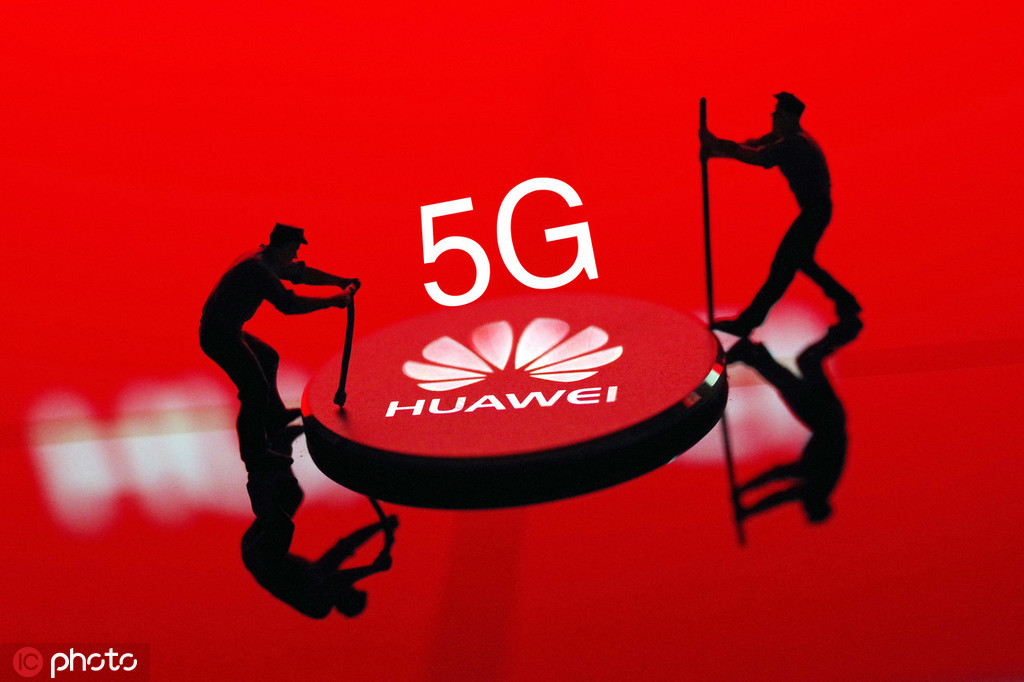 The US administration is truly exceptional when it comes to coercive foreign policy that threatens other countries' sovereign decision-making. Senior US officials have made multiple trips to Europe to tell US allies to exclude Chinese telecommunications equipment maker Huawei from their 5G networks, or face severe consequences such as the US not sharing intelligence with them.
When such a strategy failed to achieve the desired results, the US administration sent another team to the United Kingdom this week, led by deputy National Security Advisor Matt Pottinger, in a last-ditch bid to intimidate a key member of the "Five Eyes" weeks before it makes a final decision on the UK's 5G network.
The US seems to believe that countries such as the UK are incapable of making their own informed decisions. Which is an insult to these countries.
The desperate move this week was made at a bad time for the US. Andrew Parker, the MI5 chief, told The Financial Times that he has "no reason to think" that the UK's intelligence-sharing relationship with the US would suffer if the UK adopted Huawei's 5G technology. The UK's intelligence agencies have long argued that any risks from Huawei can be managed.
In an interview with BBC on Tuesday, British Prime Minister Boris Johnson challenged the reports in which US officials claimed that it "would be madness" for the UK to use Huawei 5G technology. He said "the British public deserve to have access to the best possible technology… we want to put in gigabit broadband for everybody. If people oppose one brand or another, then they have to tell us, 'what is the alternative?'"
There is a wide consensus among European mobile phone and service companies that Huawei's 5G technology and equipment are the cheapest and the most advanced. Former British digital minister Margot James had also said that it would be possible to reduce the security risks associated with Huawei to an "acceptable level". She indicated that Johnson knows how important improving connectivity is and will put the UK's interest first instead of only appeasing the US.
Huawei has worked with its European partners to mitigate security risks. It launched a cybersecurity center in Banbury in southern England in 2010, and pledged $2 billion in 2018 to fix security holes in its products. In May last year, Huawei opened its cybersecurity transparency center in Brussels as a platform to communicate and collaborate with European players on digital age development and security.
Major European countries such as France, Germany, Spain, Belgium and the Netherlands have so far refused to impose a blanket ban on Huawei.
However, a partial ban to exclude Huawei from "core" parts is nothing but kowtowing to the US' coercive tactics. A report in The Guardian on Sunday said that some senior UK ministers have been heavily lobbied by their US counterparts.
The UK may be a close US ally, but US-UK relations appear to have deteriorated fast. British Defence Secretary Ben Wallace said days ago that the UK must be prepared to fight wars without US as its key ally.
The US delegation was said to give the UK a dossier of Huawei security risks. Which reminded people of the moment when former US secretary of state Colin Power held a model vial of anthrax at the United Nations in 2003 to dupe countries, including the UK, into helping the US launch the disastrous Iraq War.
US accusations against Huawei are based purely on speculation, not solid facts. The UK and other countries should totally reject such fear-mongering, so they can roll out their 5G strategies as soon as possible to the great benefit of their people.
The author is chief of China Daily EU Bureau based in Brussels.
chenweihua@chinadaily.com.cn
Most Viewed in 24 Hours
China Views