US sending experts to fight virus
Share - WeChat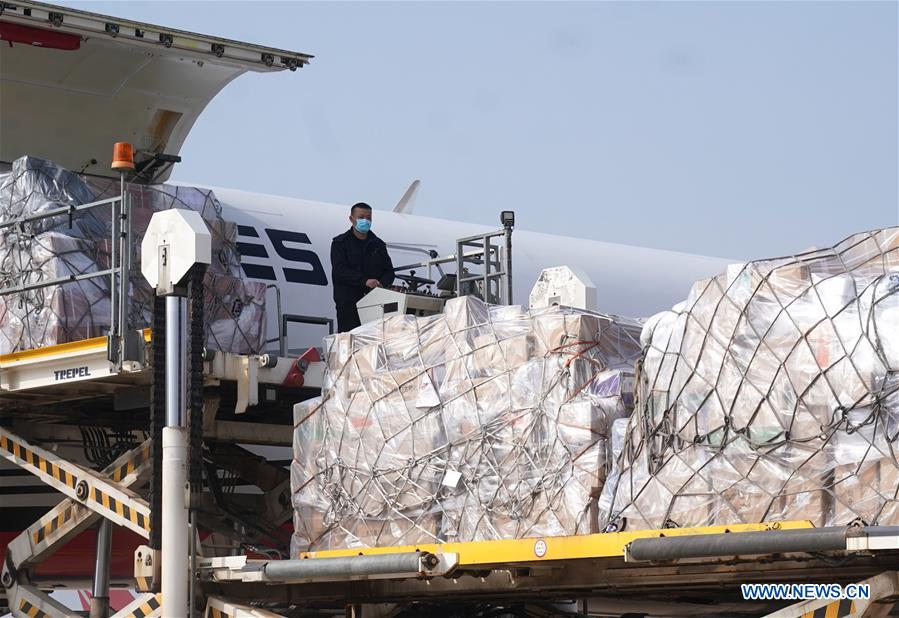 The United States is sending experts to China to help with the fight against the coronavirus, a senior White House official said on Wednesday, as the World Health Organization prepared an urgent meeting for Thursday over whether the epidemic should be declared a global health emergency.
White House top economic adviser Larry Kudlow told reporters Wednesday that a decision had been made at an Oval Office meeting that the US would send a group of experts from the US Centers for Disease Control and Prevention to China to work with the WHO and the Chinese government.
"We're happy to do it. It's part of our engagement with China. We know we want to help out in any way we can," Kudlow said.
"We are going to do everything we can as Americans and American government, certainly to help them to solve this as rapidly as possible," he told Fox Business.
Kudlow ruled out using the aid as leverage in the ongoing trade negotiations for phase two of the US-China trade deal.
"We want to save lives if we can and help them to get through this virus pandemic as soon as possible," he said. "It's a standalone issue. It's not related to leverage or anything else.
"It's a decent human instinct, and I don't want to overthink that," Kudlow added.
Kudlow also said that the virus outbreak would have "very little" impact on the US economy, just as the 2003 SARS epidemic had virtually no impact on the economy, though "there's always a lot of pessimism and so forth".
US President Donald Trump also said Washington is working closely with Beijing on the novel coronavirus outbreak.
"We're very much involved with them, right now, on the virus that's going around," he said at a signing ceremony for the US-Mexico-Canada trade agreement Wednesday morning. "I spoke to President Xi. We're working very closely with China."
Thomas Donohue, chief executive officer of the US Chamber of Commerce, said the US business community is ready to cooperate with China in the fight against the outbreak.
"We're all working very hard to assist the Chinese in every way we can. This is important that countries from all over the world do whatever they can to cooperate with the Chinese government and in putting a stop to this," Donohue told China Daily.
"I think the United States business community is prepared and already involved in helping the Chinese government deal with this problem. And these are the times when friends help each other," he said.
WHO chief Tedros Adhanom Ghebreyesus, who returned to Geneva on Wednesday from China where he met with President Xi Jinping, said China needs the world's "solidarity and support" and it deserves "gratitude and respect" for its efforts to fight the novel virus outbreak.
"I was struck by the determination of Chinese leadership & its people to end the new #coronavirus outbreak," he tweeted on Wednesday. "They are suffering the most. Their lives & economy are bearing the brunt of the outbreak as they make sacrifices to contain it."
"I have decided to reconvene the International Health Regulations Emergency Committee on the new #coronavirus (2019-nCoV) tomorrow to advise me on whether the current outbreak constitutes a public health emergency of international concern," he said in Twitter post.
Almost 99 percent of cases and all deaths have been within China, with only 68 confirmed cases and no deaths in 15 countries and regions outside China, according to Tedros.
"For that, China deserves our gratitude and respect. ... China is implementing very serious measures, and we cannot ask for more," Tedros said at a news conference in Geneva.