Overseas media reacts to China's efforts to help countries suffering epidemic
Share - WeChat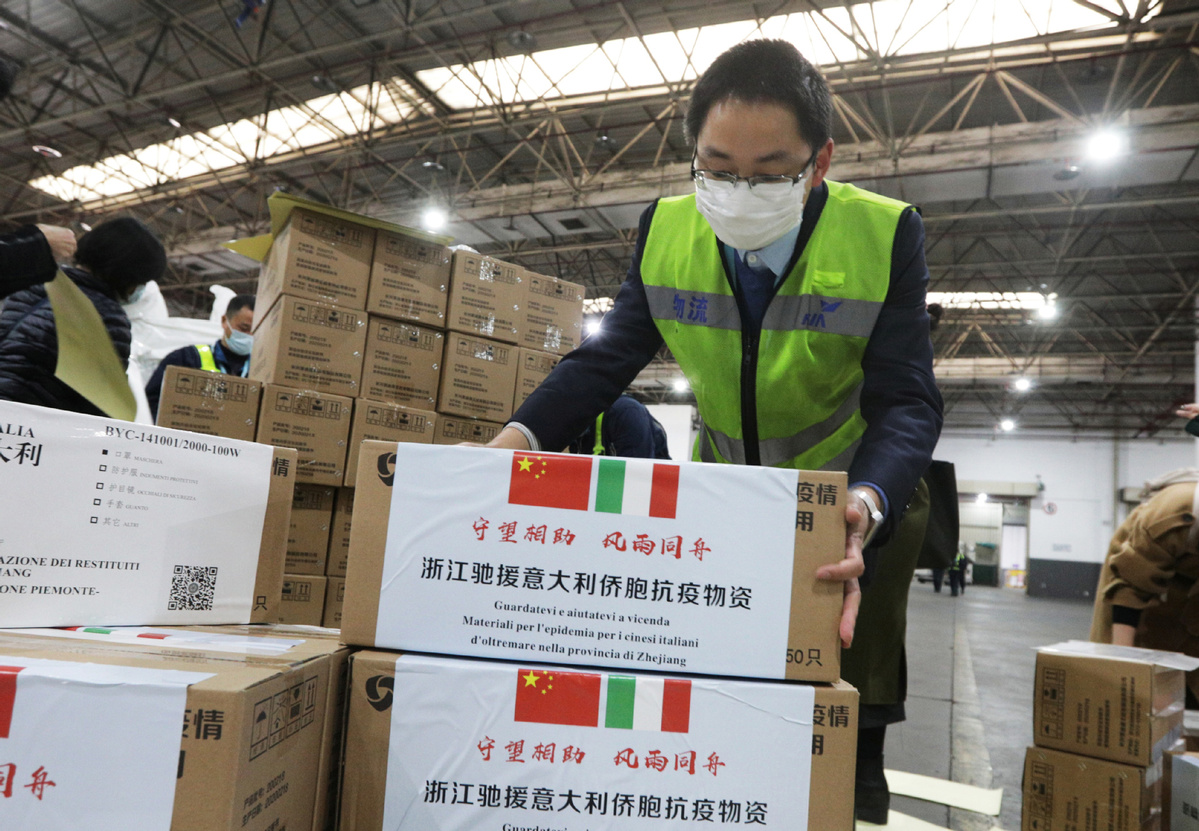 Since the outbreak of the novel coronavirus, China has tried its best to deliver help to other countries severely affected by the pandemic. During its cooperation with the international community on preventing and controlling the epidemic, the country has displayed a strong sense of responsibility to build a community with a shared future for mankind.
China's great efforts in helping other countries have been highly praised by many countries across the world.
Let's take a look at what overseas media said.
China sends medical supplies, experts to help Italy battle coronavirus - Reuters
A plane full of medical supplies, including masks and respirators, has arrived in Italy from China to help it deal with its growing coronavirus crisis.
A team of nine Chinese medical staff arrived late on March 12 with some 30 tons of equipment on a flight organized by the Chinese Red Cross.
"In this moment of great stress, of great difficulty, we are relieved to have this arrival of supplies," said the head of the Italian Red Cross, Francesco Rocca.
"We have a desperate need for these masks right now. We need respirators that the Red Cross will donate to the government. This is for sure a really important donation for our country," Rocca added.