Indoor and entertainment attractions in China to close again amid renewed coronavirus concerns
CGTN | Updated: 2020-03-31 09:15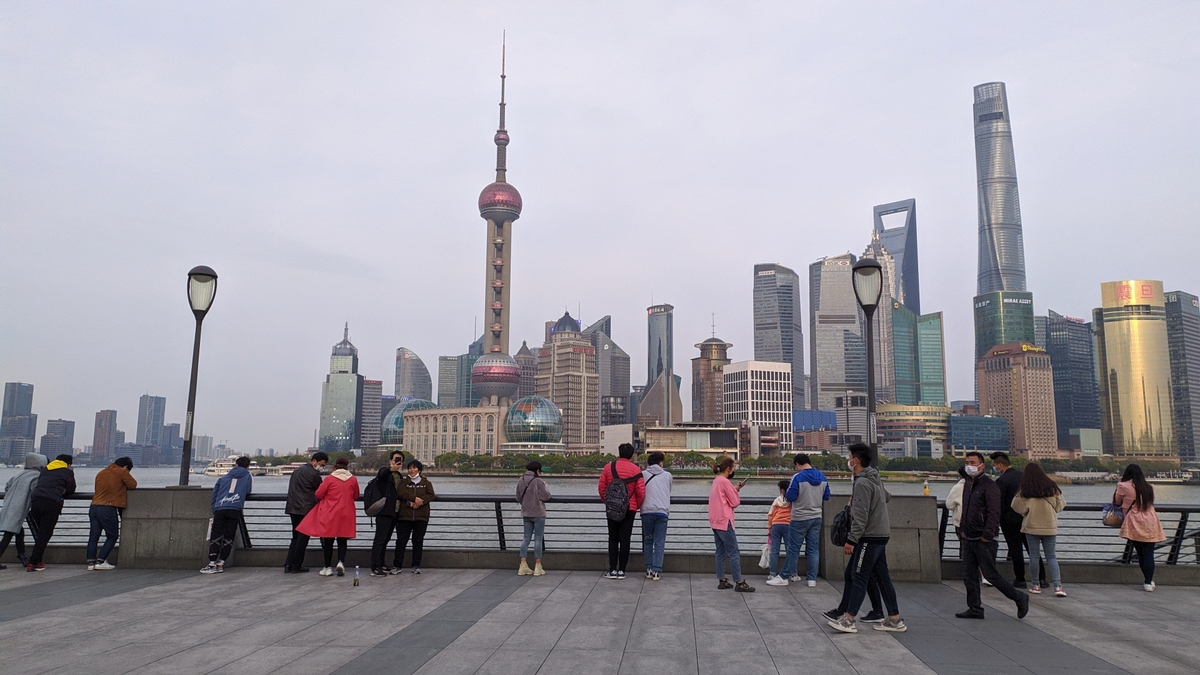 Many indoor scenic spots and entertainment venues in China have announced that they have temporarily closed again following the suspension of work at cinemas, amid the epidemic control and prevention.
Shanghai's skyscrapers to re-close
Shanghai's skyscrapers – Shanghai Tower, Shanghai Oriental Pearl Tower, and Jinmao Tower – will temporarily close again starting Monday after reopening for 19 days.
Earlier, the Shanghai Oriental Pearl Tower, Shanghai History Museum were reopened on March 12.
In addition, Shanghai Haichang Ocean Park, Madame Tussauds Shanghai, and other indoor sightseeing and entertainment attractions have also been suspended.
The move is considered as part of the city's efforts to prevent and control the coronavirus epidemic and ensure visitor's safety and health, according to the tourist sites' announcement on Sunday afternoon.
Many entertainment venues suspended
Entertainment venues such as KTV and internet cafes have also been suspended in many places of China outside Shanghai, Chinanews reported.
Sichuan province issued a new announcement Wednesday, saying the shopping malls would close the bars, dance halls, cinemas, video game centers, and other crowded entertainment areas.
The Cultural Tourism, Radio and Television Bureau of Shenyang issued an emergency notice Sunday to temporarily suspend from business in cinemas, performance venues, including theaters, concert halls, performing arts venues, singing and dancing venues, internet service business venues, and other cultural venues where people gather.
Other media confirmed that Chongqing also required performance and entertainment venues, internet services, and other cultural venues where people gather to suspend business temporarily.
In Xi'an city, three ocean parks have also closed.
Epidemic containment should not be relaxed
Although remarkable progress has been made in the containment of the epidemic in China, people should not take it lightly, Chinanews reported.
On Sunday, Mi Feng, spokesman for the National Health Commission, said at a press conference that the spread of the domestic epidemic had been basically controlled, but the possibility of a new round of spread caused by imported cases is still a problem.
At a news conference on the Joint Prevention and Control Mechanism of the State Council on Monday, Mi said there were still sporadic reports of cases on the Chinese mainland since March 18, when there were no new locally confirmed cases for the first time.
He suggested that people should implement measures to prevent the rebound of the epidemic, do the useful job in community containment, and continue to consolidate the phased results.