China and Pakistan joined hands to fight coronavirus
By ALI ABBAS | chinadaily.com.cn | Updated: 2020-05-18 13:44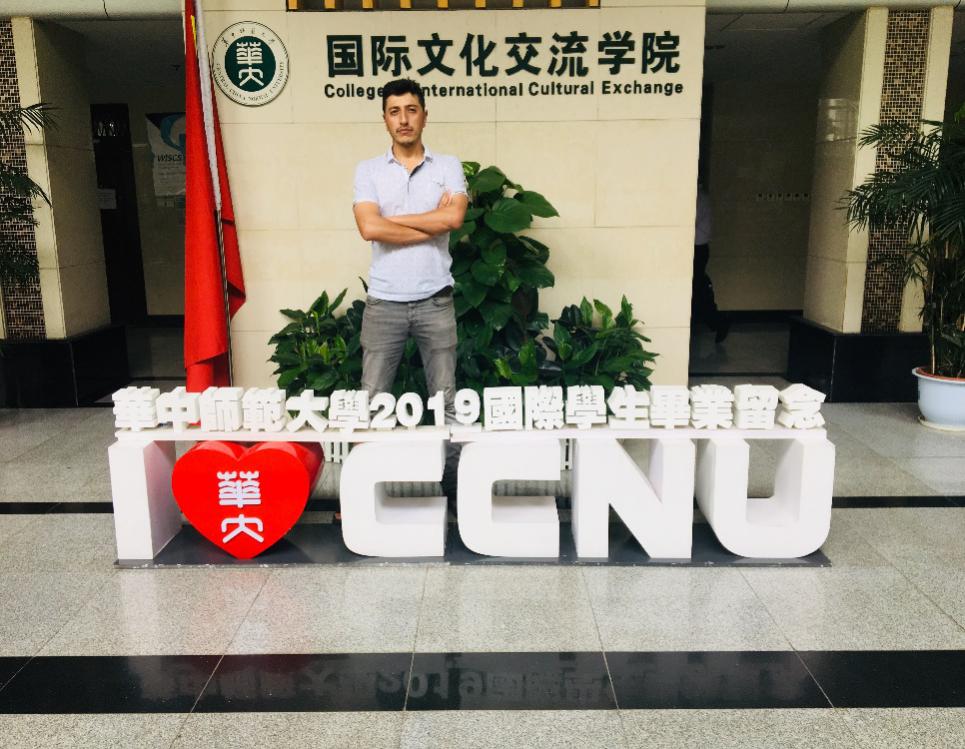 Since the outbreak of coronavirus China and Pakistan have been cooperating with each other in order to defeat the virus together. Although a huge number of Pakistani students were studying in Wuhan, Pakistan, unlike so many other countries, did not evacuate them because Pakistan believed in China's capacity and capability in order to handle this health crisis. As we have seen after the tremendous efforts done by Chinese officials and medical workers COVID-19 has been defeated in China. The leadership of both countries emphasized cooperation and declared coronavirus as common enemy for both nations.
Pakistan is the all-weather, strategic cooperation partner of China. After the epidemic broke out, Pakistan immediately expressed its solidarity with China by sending coronavirus-related donations and assistance to China in the early stages of the epidemic. Wuhan went into complete lockdown on January, 23, 2020, in order to stop the further spread of the virus. Pakistan as neighbor and friendly state announced assistance Chinese government to fight against this invisible enemy. Pakistan's ambassador in China Naghmana Hashmi said in her video message that "Pakistan-China are time tested all-weather strategic cooperative partners and we are committed to building a closer Pakistan-China community of shared future in the new era." This is the symbol of cooperation between two neighboring and partner countries. She further stated that we cannot compare the partnership with China to any other country. We stand together in every crisis just like we stood together during the earthquake in Pakistan and COVID-19 crisis in China.
On March 17, 2020, President of Pakistan Arif Alvi visited China with his delegation in order to express the solidarity with Chinese nation. He met with President Xi Jinping and express his support to fight against the coronavirus. Facts have proved once again that China and Pakistan are true friends who share weal and woe and good brothers who share each other's joys and sorrows. The special friendship is a historical choice, and is deeply rooted in the hearts of the two peoples."
Chinese Ambassador in Pakistan Yao Jing delivered a message and said the Chinese government has been ensuring safety and health of all foreigners as we treat our own citizens and pay special attention to the treatment of foreigners in China. The Foreign Ministry of China remained in touch with all embassies in Beijing and did a lot to safeguard the health, the rights and the interests of foreign nationals. The ministry launched a special section "Fighting 2019-nCov"on its English website, providing timely updates and official information. Pakistan is a true friend of China, especially in this difficulty. The Chinese people have got strong support from Pakistan in dealing with the epidemic. Pakistan President Alvi and Prime Minister Imran Khan wrote letters to Chinese leaders, expressing their confidence that the Chinese government, the Chinese people will overcome the challenge soon. Chinese State Councilor Wang Yi and Pakistan Foreign Minister Shah Mahmood Qureshi said in a phone call that the Pakistani people stand firmly with the Chinese. All friends from all walks of society in Pakistan have extended their friendly hands to us, expressing their confidence and support for China. What has touched me was that many Pakistani people, including students in China spontaneously made small videos, wrote poems with "Go China" and "Go Wuhan", which demonstrated the rock-solid friendship between China and Pakistan.
The Chinese medical teams provided logistical support to Pakistan since the global pandemic started in late February or early March 2020. The Senate of Pakistan passed a resolution unanimously on February 10 to express solidarity with China over the fight against the COVID-19 outbreak. Taking note of China's strong support and timely assistance to Pakistan during the current COVID-19 crisis, the Senate, Pakistan's upper house of parliament, expressed its deep appreciation to the Chinese government and the Chinese people for their unflinching role as all-weather friends of Pakistan. The cooperation between both countries has continued in every field.
Response
I think the decision to lockdown Wuhan was not easy but China's central government took immediate action in order to stop the spread of this virus. I personally appreciate this decision because it saved the precious lives of Chinese citizens, as well as foreigners. The quick establishment of 1,000-bed hospital within 10 days, the medical teams' arrival in Wuhan from other provinces of China in order to help the provincial medical sector and treatment of all severe cases and minor infected patients should be appreciated. The medical teams conducted regular tests of every suspected person, put them in isolation and most importantly they separated critical patients, and patients with mild symptoms. That's why the further spread has stopped and recovery rate is much higher than the fatalities. The government quarantined all people within their societies, colonies, and dormitories. I personally want to admire the general people for their cooperation as responsible citizens with medical and government authorities. The sense of volunteering is strong among Chinese people. The most important measure and best cure is to lockdown cities and social distancing. Immediate and quick testing, separation of critical patients, mild symptoms patients and suspected cases were key points. China has taken all these steps. Wuhan citizens have cooperated as responsible citizens, with collective and tremendous efforts taken by medical teams, doctors, nurses, police department and community volunteers. I think Europe and US should take immediate measures, lockdown cities, create social distancing, citizens should cooperate with government in order to stopped further transmission.
Pakistan has followed China's strategy and initially lockdown some cities and banned gatherings. But the coronavirus cases increased and Khan announced a complete lockdown for two weeks. Government took some quick actions, and established several quarantine centers in all provinces. Khan established PM relief fund especially to fight against the coronavirus. These responses may help to successfully defeat the invisible enemy in the country.
The author ALI ABBAS is a PhD scholar at the School of Politics and International Studies, Central China Normal University Wuhan, China.