Protests spread in US following arrestee's death
Share - WeChat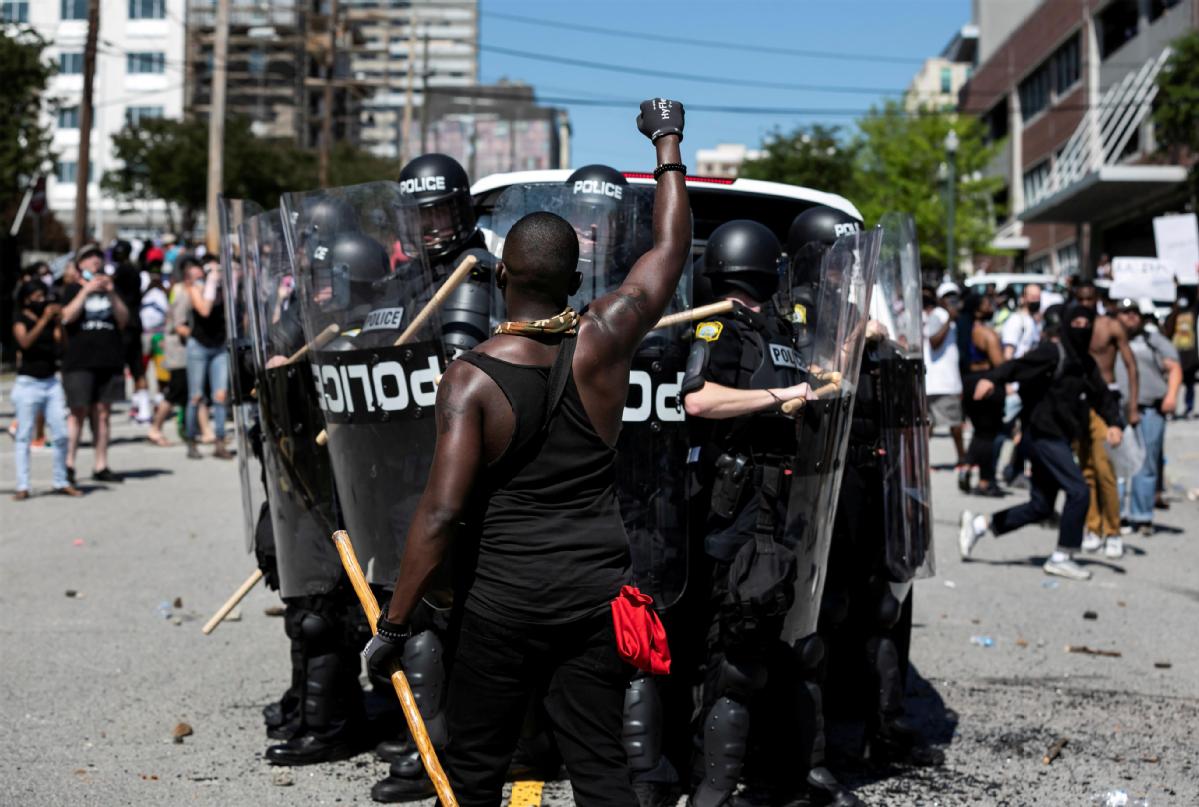 What you need to know
- Protests enter sixth day across the US, including fires, violence near White House.

- At least 40 cities in more than 20 US states and Washington DC have imposed curfews.
- As of Sunday morning, approximately 5,000 National Guard members have been activated in 15 states and Washington DC, with another 2,000 prepared to activate if needed.

- The officer who pressed his knee onto Floyd's neck for several minutes has been charged with murder, but protesters are demanding the other three officers at the scene be prosecuted.
Previous report
Protests erupted in cities across the United States on Friday and Saturday over the death in police custody of George Floyd.
The violence-which included looting, the setting of fires and at least five deaths-led governors to deploy National Guard troops in states including Minnesota, Georgia, Ohio, Colorado, Wisconsin, Kentucky, Utah and Texas, as well as Washington, DC, as of Saturday evening.
The National Guard was activated in the nation's capital to assist police officers handling protests around the White House, according to a statement by the DC National Guard.
"The DCNG is always ready to assist district and federal agencies to protect human life and property. The DCNG is especially trained and equipped for this US Park Police support mission and we proudly accept it," Major General William Walker said in the statement.