Trump vows forceful response
Share - WeChat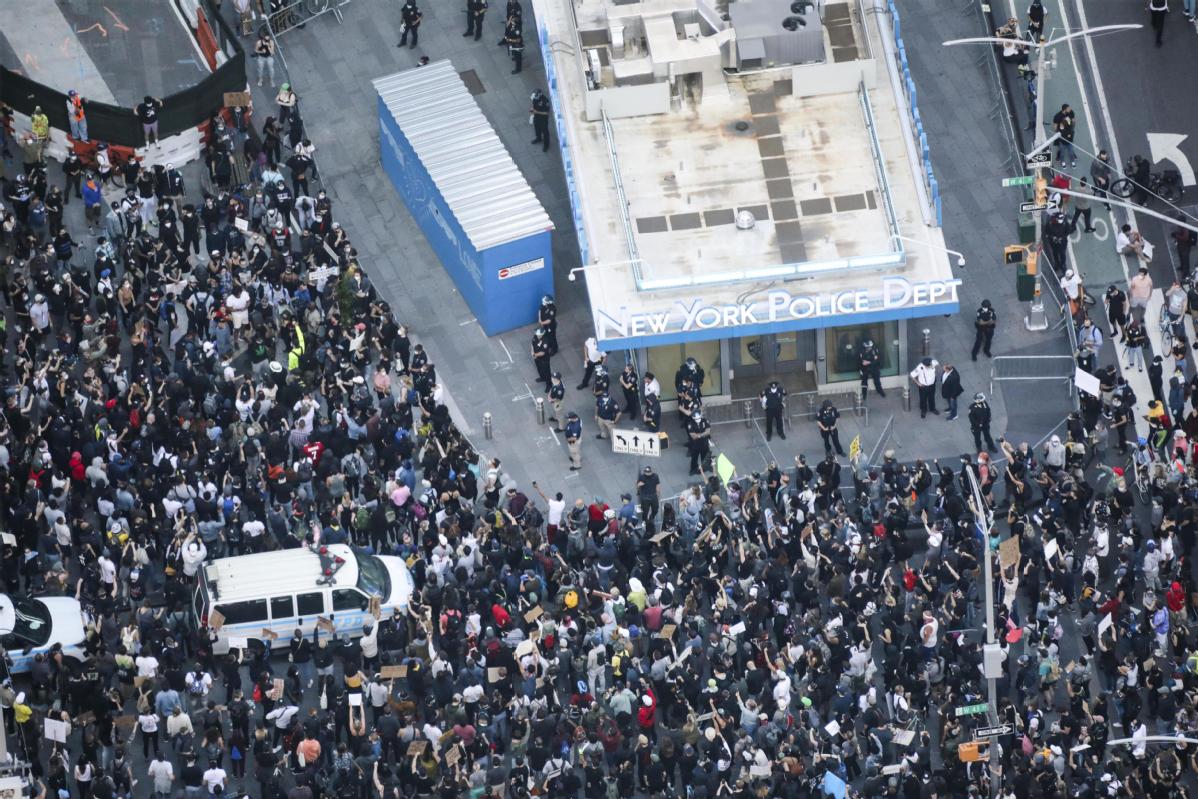 US President Trump called himself the "president of law and order" in a Rose Garden address as military police were firing tear gas into peaceful protesters near the White House on Monday evening.
This came as George Floyd's death was determined to be a homicide in a second autopsy.
CNN footage showed that one of its news staffers was hit by a projectile from the police sometime after 6 pm local time. Police on horseback forced protesters back up. Protesters were seen holding their hands in the air and shouting "don't shoot" but had to retreat from the tear gas.
Trump announced that he is taking immediate action to "stop the violence and restore security and safety in America".
"I am mobilizing all available federal resources, civilian or military, to stop the rioting and looting, to end the destruction and arson, and protect the rights of law-abiding Americans, including your Second Amendment rights," he told Americans.
Trump said that he has "strongly recommended to every governor to deploy the National Guard in sufficient numbers that we dominate the streets".
The president said that if cities or states refuse his directives, "I will deploy the United States military and quickly solve the problem for them. I am also taking swift and decisive action to protect our great capitol. … What happened in this city last night was a total disgrace."