Violence rocks US cities amid effort to restore order
Share - WeChat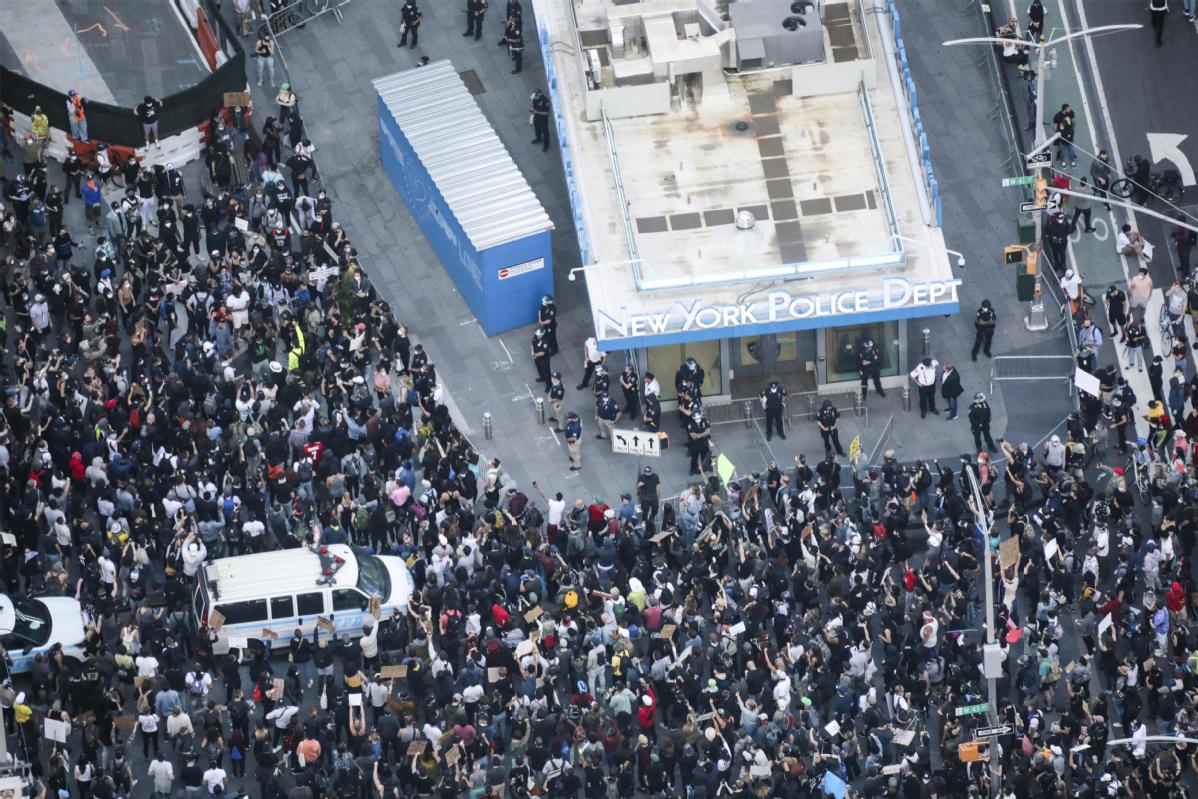 Violent protests continued to convulse cities in the United States over the weekend as officials struggled to restore order, including imposing curfews, amid anger unleashed after the death of a black man in police custody in Minneapolis, Minnesota.
China said on Monday that it hopes the US will eliminate racial discrimination and safeguard the lawful rights of ethnic minorities in the country.
"Black lives matter and their human rights should be guaranteed," Foreign Ministry spokesman Zhao Lijian said at a daily news briefing, adding that racism against ethnic minorities is a chronic disease in US society.
The unrest triggered by the death of George Floyd again reflects "the severity of racism and police violence in the US and the urgency to solve those problems", Zhao said.
China hopes the US will fulfill its obligations under the United Nations' Convention on the Elimination of All Forms of Racial Discrimination and take concrete measures to secure the legitimate rights of ethnic minorities, he said.
Police departments across the US watched patrol cars and other vehicles set ablaze as they confronted lines of protesters. On Sunday, authorities also imposed curfews in the capital, Washington, and other major US cities to prevent fresh rioting.
Washington's mayor ordered a curfew from 11 pm to 6 am as tensions rose between protesters and police outside the White House.
The death of Floyd and racism against African Americans also were strongly condemned in Africa.
African Union Commission Chairman Moussa Faki Mahamat condemned Floyd's death in a statement on Friday, saying, "The AU Commission firmly reaffirms and reiterates its rejection of the continuing discriminatory practices against black citizens of the United States of America."
Saying that the voices against racial discrimination from Africa are a universal consensus of the international community, Zhao said he hopes that the US will listen to the appeal for justice from Africa.
China will stand with and support Africa in opposing all forms of racial discrimination and remarks provoking racism and hatred, he said.
Meanwhile, a New York Times report said that President Donald Trump had been rushed by Secret Service agents into an underground bunker at the White House on Friday night during another protest.