Flooding adds to gaokao stress
Share - WeChat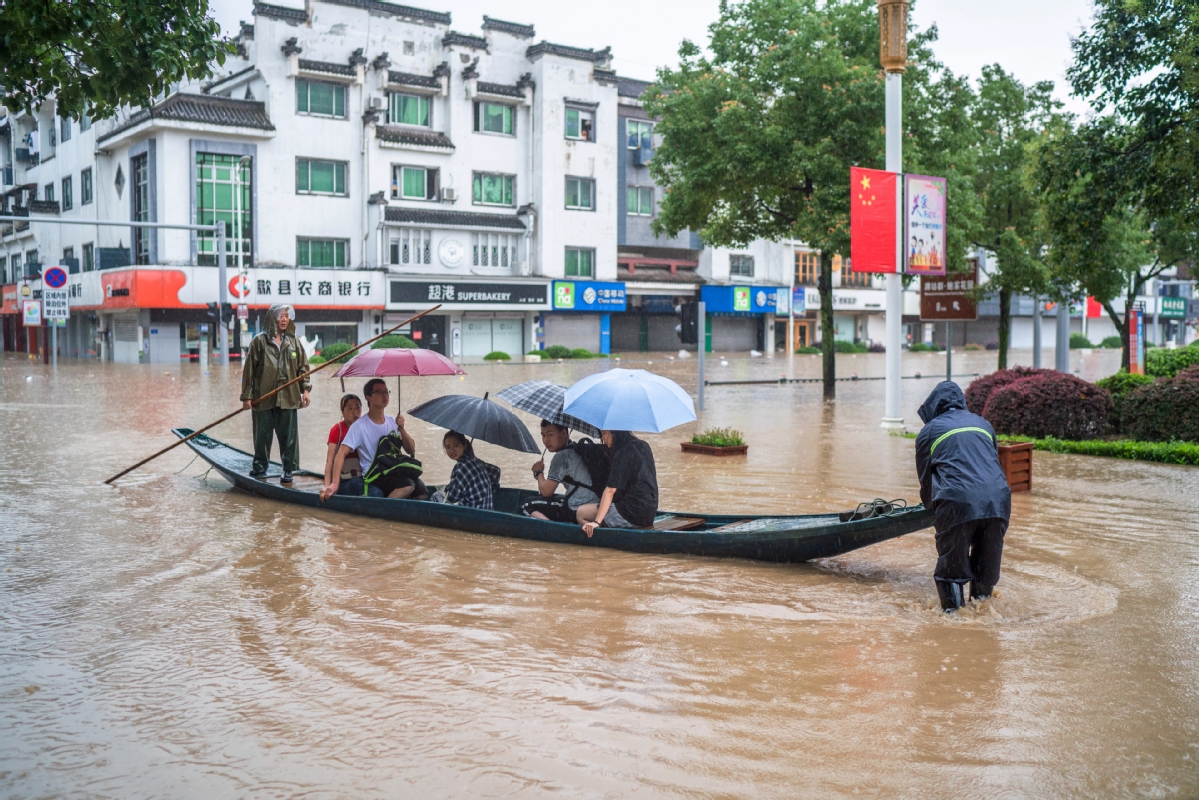 As if the stress of preparing for the national college entrance exam, or gaokao, was not enough, flooded roads in parts of eastern China on Tuesday made it impossible for thousands of students to get to their testing sites.
The government of Shexian county in Anhui province said on Tuesday that the downpour, which began before dawn, was the heaviest in 50 years.
A student in the county told China Youth Daily that a bus had been sent to collect some students, but "half of the vehicle's body was underwater and it couldn't move".
Videos from local residents showed many roads in the county blocked by floodwaters. Some students tried to press ahead in boats offered by rescuers.
The county has 2,769 students aiming to take this year's gaokao, but only around 500 had arrived at the examination sites by 10 am, according to Wang Tianping, head of the county's education bureau.
Because a gaokao score can determine what college a student may attend, examinees carry their family's hopes for the future.
The county was forced to cancel the first day's two exams-for Chinese language and mathematics-as most local students failed to reach the two examination sites on time because of flooding.
Large parts of seven provinces and two municipalities along the Yangtze River have had heavy rainfall since July 4, according to the National Meteorological Center.