Lost in the mountains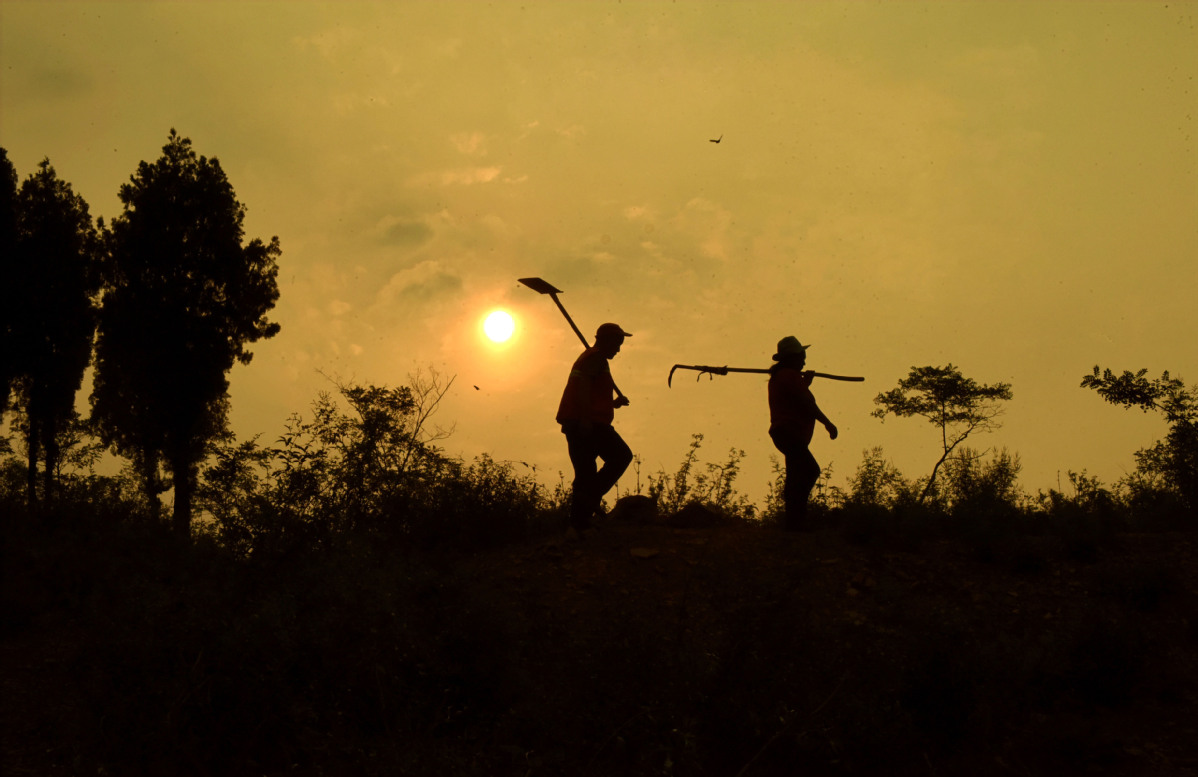 Caretakers who have been patrolling for 17 years want to stay in their forest home
Dong Jingshan, 53, has been patrolling Nandashanding Forest Farm in Yiyuan county, Shandong province, for 17 years.
When he began working in the forest as a caretaker, the trees were only saplings. To better tend to the trees and ensure fire hazards were minimized, Dong and his wife moved into lodgings in the mountain forest.
Every day, Dong makes two patrols of the forest, walking a total of more than 10 kilometers. He takes his lunch with him and drinks spring water when he is thirsty.
When the woods are dry in spring and winter, he often works late into the night clearing undergrowth to prevent forest fires. Because of the long distances he walks, Dong needs to buy a new pair of shoes every month.
Besides making patrols, the couple also plant trees in clearings to increase the forest coverage. Because of the pair's efforts, the 87-hectare farm has forest coverage of more than 90 percent.
Over the years, the couple have become accustomed to life in the mountains and they do not want to live anywhere else.
In November 2016, Dong fell ill and was taken to hospital. Although family members and friends asked him to move down the mountain, he returned to the forest only eight days after having surgery.