Natural resources help boost living standards
Share - WeChat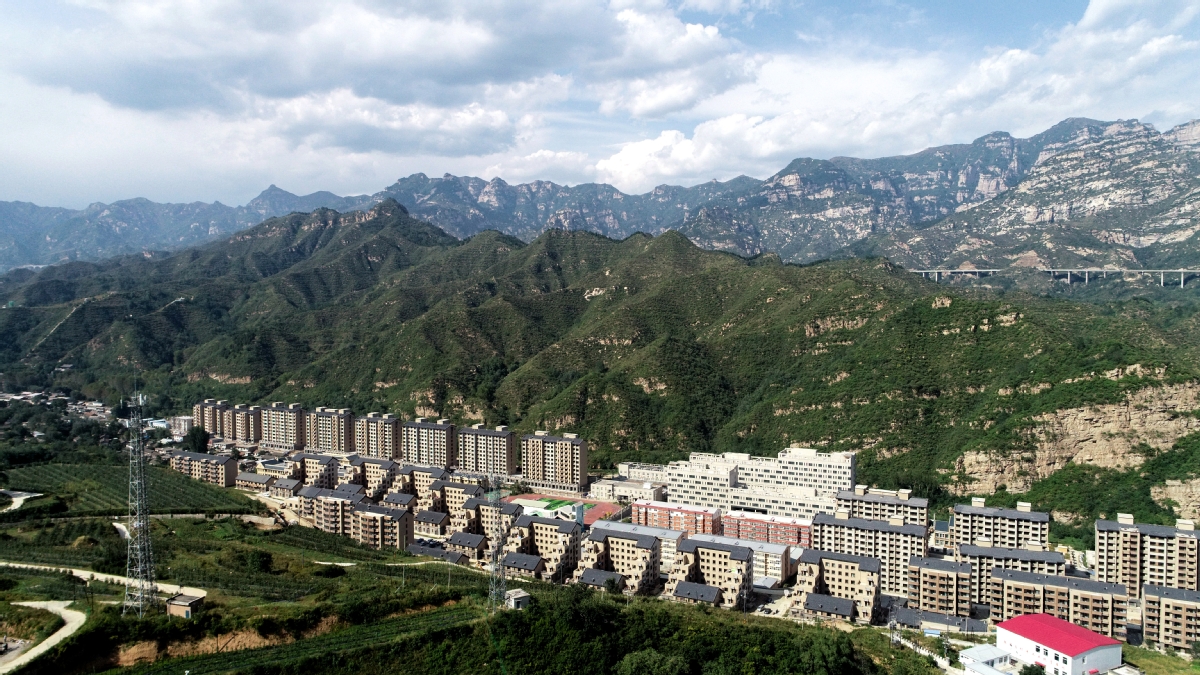 People in a formerly destitute county have been given new hope.
Without the outbreak of COVID-19, Liao Yulan would have invited her parents, who live in the Guangxi Zhuang autonomous region, to visit her new home in Fuping county, Hebei province.
It would have been the first time they had visited her in 15 years.
The two places are about 2,000 kilometers apart, but distance has never been the problem.
"I didn't want my parents to see my old house because they would have pitied me and worried about my life here," said the 39-year-old, who until recently stayed home with her two sons while her husband worked in a city to support the family.
"People won't believe me, but it's true-I never let my parents visit me after I got married in 2005," she said, giving an embarrassed laugh.
She married into her husband's family in Huang'an village, Fuping, after a three-year relationship.
The two met in Guangdong province, where they were both migrant workers.
For many years, they lived in an old run-down house, just like most of the rural homes in poverty-stricken Fuping.
With mountains accounting for 87 percent of the land, Fuping had been on the list of national-level poverty-stricken counties since 1986, when the government first established bodies to tackle the issue.
The scarcity of fertile land and a poor transportation network constrained Fuping's economic development because employers were reluctant to open businesses there.
This led to limited work opportunities and left residents no way to improve their living standards. Most young people went outside of the county to find jobs and support their families back home.
In 2010, the county was home to 164 poverty-stricken villages, and 90,000 people were living below the poverty line of annual per capita income of 2,300 yuan.
"I remember the walls of our old house were made of stone, and my son needed to trudge uphill to school in another village," Liao said, adding that when her older brother visited, he was disappointed with her situation.
"At first, I didn't know my husband's hometown was such a poor place, either," she said, smiling ironically.