'Devil mother' drives girls to success
Share - WeChat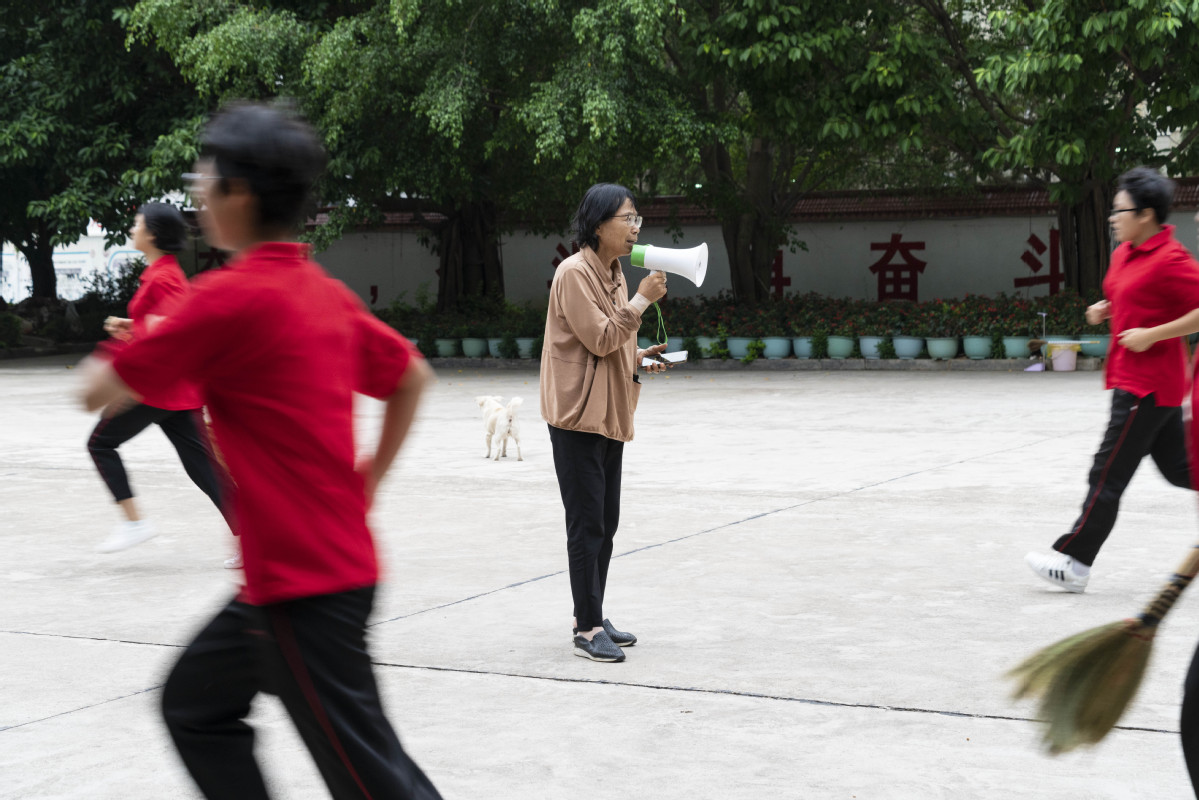 At her high school for girls from poor homes in Yunnan province, principal Zhang Guimei's ambition is to get her students into one of the country's elite universities.
The 63-year-old sleeps and eats with her girls at the Huaping High School for Girls in Lijiang and supervises their studies. There are no tuition fees.
"My entire life, I have been determined to send my girls to top universities like Tsinghua University and Peking University," she said.
After a health check last year, Zhang was diagnosed with multiple illnesses, including bronchitis, arthritis and hypertension.
Doctors put many of her illnesses down to overwork, but she is happy to make sacrifices for the sake of the students.
"An educated girl can influence future generations in a positive way," Zhang said.
"My goal is to change the vicious cycle in which illiterate mothers raise illiterate children. To achieve this, my colleagues and I give more than ordinary teachers do."
She said one male teacher went back to school as soon as his wedding ceremony finished and a female teacher returned to the classroom after recovering from surgery to remove a tumor.
Last year, 109 of the 118 graduates from the school were admitted to universities. "I am still not satisfied with this result, they can do better," Zhang said.
Mother superior
To her students, Zhang is a "devil mother" who strictly plans and enforces every minute of their timetable.
At 5:20 am, Zhang wakes all the girls with a bullhorn. Students are permitted 10 minutes for lunch and must take a nap in the afternoon. They are only allowed three hours a week outside of the school. Long hair is forbidden.
Zhang is not only the principal, but also the school's security guard and caretaker. While she ushers the students into class with her bullhorn, she also assumes the duties of checking the safety of water and electricity supplies.
In 1975, Zhang left her home in Mudanjiang, Heilongjiang province, to work for the forestry bureau in Shangri-La, Yunnan province. She later went on to study at a teachers' college in Lijiang. In 1990, she became a teacher in Xizhou in Yunnan's Dali Bai autonomous prefecture.
Zhang married, but in 1994 her husband died of stomach cancer. The emotional impact of his death prompted her to leave the area to avoid dwelling on their time together.
"I was afraid of seeing things that would bring back memories of my husband, so in 1996 I applied to transfer to teach in Huaping county in Lijiang," she said.