Huge lotus plant on full display
Share - WeChat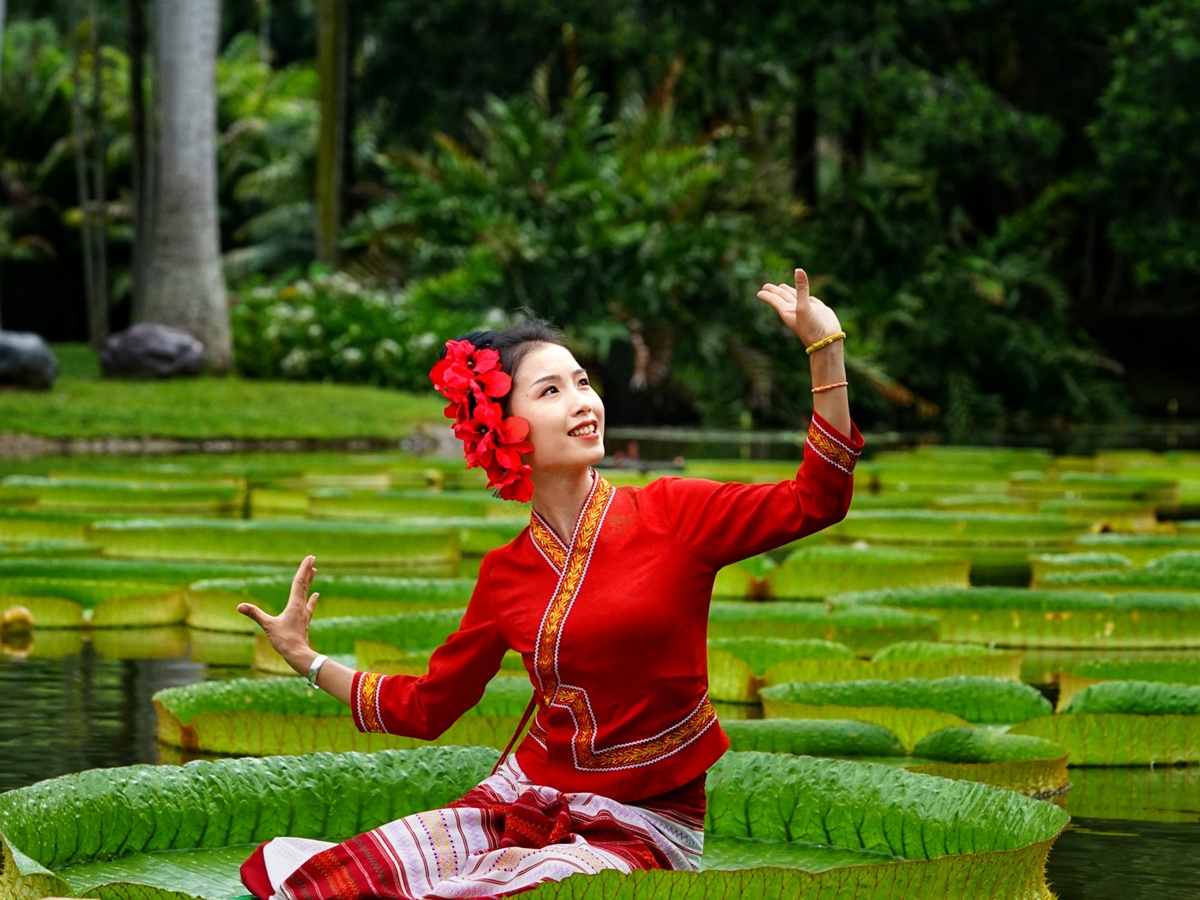 The Victoria regia, a lotus that has the largest leaves of all aquatic plants in the world, has recently entered its best viewing period in Xishuangbanna, Yunnan province.
Native to the Amazon Basin in South America, the lotus is a typical tropical plant that can only be enjoyed in the summer in the tropical region.
At the Chinese Academy of Sciences' Xishuangbanna Tropical Botanical Garden, the edges of the lotus leaves curl upward, like large green plates floating on the water.
The leaves of Victoria regia, which are light green on the front, are very smooth; the backs are the color of red soil. Many small holes fill with the leaves, giving them great buoyancy and able to bear up to 60 or 70 kilograms.
The diameter of the lotus leaves can reach 1.8 to 2.2 meters.
Starting in 1963, seeds of Victoria regia have been introduced to the Xishuangbanna Tropical Botanical Garden, and the plant has become something of a calling card for the garden, where its flowers can be seen all year. The best viewing time for the lotus is from June to October.