Shanghai residents find life more convenient
Share - WeChat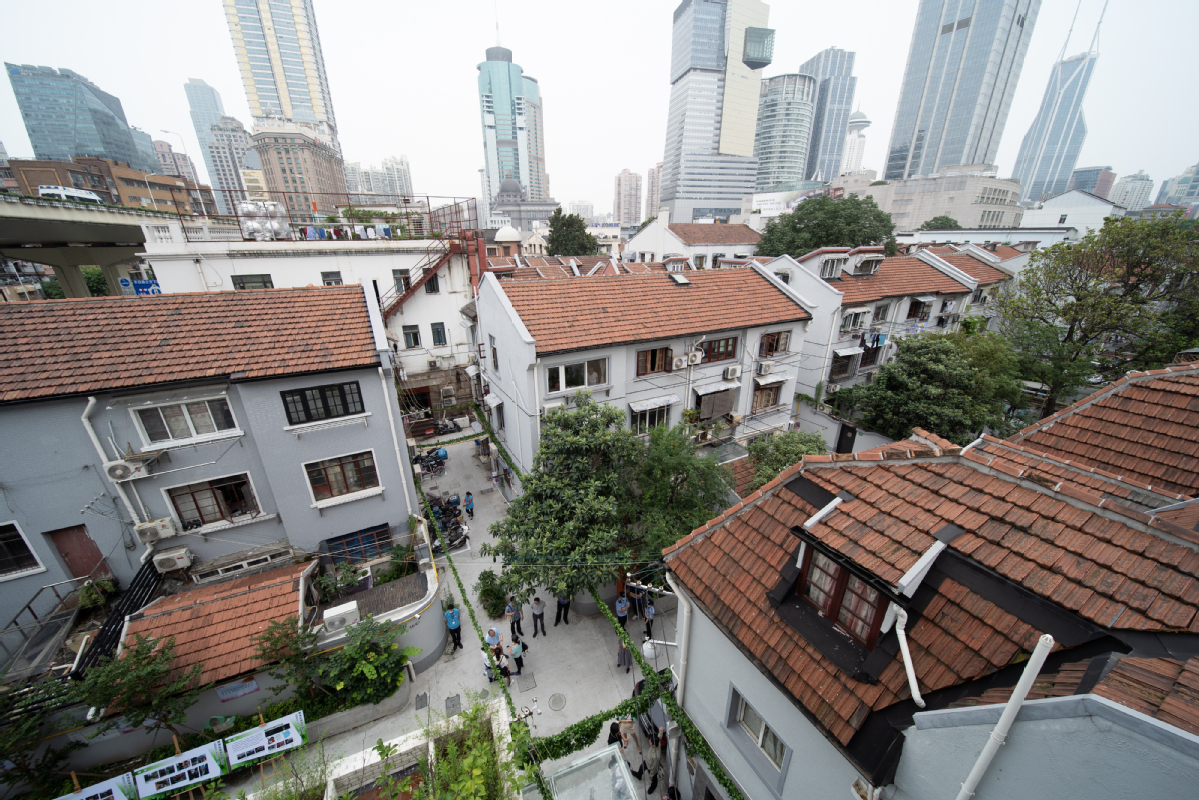 Toilets added to homes during revamp project
Wang Xinhao's home in the heart of Shanghai is a 10-minute walk from People's Park, where he does his morning exercises.
After completing his routine, the 82-year-old returns to his house with a packet of Shanghai's famed pastries, which he buys at the Park Hotel.
Tourists usually had to wait in line for an hour to buy the renowned delights at the hotel, which was the tallest building in East Asia in the 1930s.
For Wang, life was idyllic in many ways, but his home, built nearly a century ago and situated among shikumen, or stone gate houses, lacked one essential item-a toilet.
He and his family have lived in the house on Huanghe Road in the city's Huangpu district for more than four decades.
"A typical morning in our alley started with residents in their pajamas and slippers emptying chamber pots containing the family's overnight excrement. But we were getting older and finding it harder to go down to the corner of the alley to do this twice a day," Wang said.
In the spring, Wang realized his dream of having a toilet, with his family benefiting from the municipal government's plan to improve living conditions. This project will put an end to chamber pots being used in 90,000 households by the end of this year.
However, installing toilets in a 1-square-meter space in homes with different layouts is not easy. Neighborhood officials and construction teams had to come up with tailor-made solutions for each family.
Against this backdrop, Shanghai has accelerated efforts in recent years to give old residential communities a facelift.
The total area in neighborhood homes where there was insufficient room to cook, or no toilet, fell from more than 3 million square meters in 2015 to 1.86 million sq m last year.
On July 21, Gong Zheng, Shanghai's newly elected mayor, said: "Renovation projects covered 370,000 sq m and benefited 17,000 households in the first half of this year, respectively meeting 67 percent and 61 percent of the target for the whole year. The aim is to allow the city's entire population to share in its development progress."