Hong Kong-style diner serves up mutual respect
Share - WeChat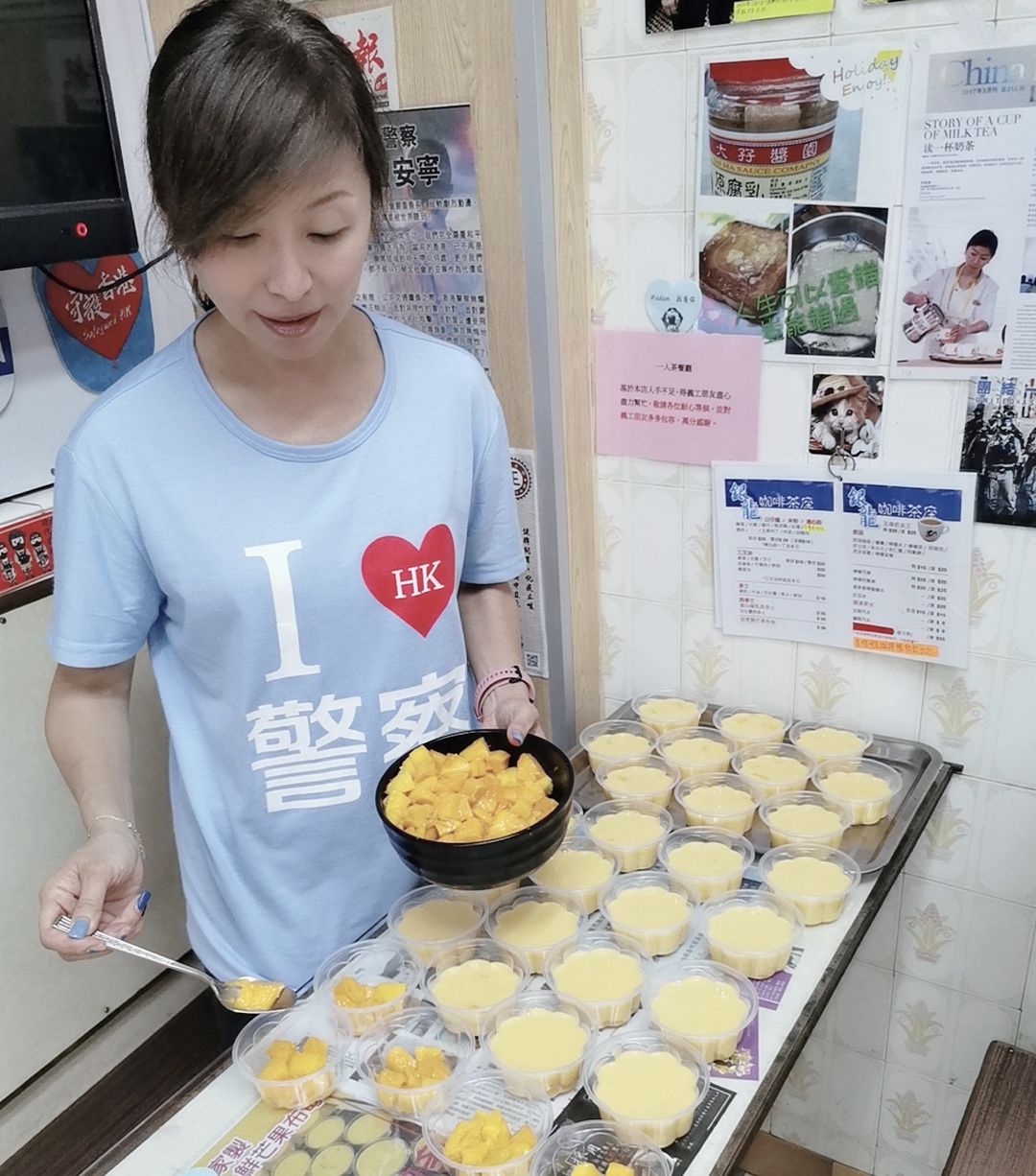 Restaurateur's no-frills eatery on mainland shows her love of the city and its police
After eating at Kate Lee Hoi-wu's restaurant, diners can take a short walk to a hill in Nanshan Park and enjoy the views of Hong Kong across the water.
The Ngan Loong Cafe in Shenzhen, Guangdong province, carries powerful memories for Lee, a Hong Kong native. The restaurant's walls are plastered with posters and paintings that show Lee's love for her home city and her support for its police force.
It is the first outlet Lee has opened on the mainland of her cha chaan teng-style diner, a no-frills eatery that has been popular with Hong Kong residents for 50 years.
Lee, 52, also owns a family restaurant in Lei Yue Mun near the eastern entrance to Hong Kong's Victoria Harbor. The single mother took over the family business a few years ago after the deaths of her father and brother, and works as manager, cook, waitress, cashier and cleaner.
In June last year, her life was plunged into turmoil when she spoke out at a pro-police rally against the violence and unrest gripping Hong Kong's streets.
After she returned from the rally, she posted slogans that read "police officers, I support you" on the cafe's wall, which made the diner and her the target of vulgar insults, hateful phone calls and unfounded complaints.
Following a flood of complaints about food safety and sanitation, officials from Hong Kong's Food and Environmental Hygiene Department and the Labor Department came to inspect Lee's cafe.
However, she didn't yield to the threats and intimidation and continued to attend pro-police rallies and express her gratitude to Hong Kong police officers who were trying to maintain law and order in the city.
"I was so depressed to see that our city was destroyed by rioters, especially those young people who had been manipulated and misled to resort to violence," Lee said. "I wanted to personally tell them that I would continue to do the right thing."
In August last year, after Lee's story was widely spread in the media, her courage and determination quickly won respect from Hong Kong residents and mainland visitors who patronized her cafe to show their support.
"People from provinces like Guangdong, Hunan, Sichuan, Jiangsu, and other places I hadn't heard of on the mainland, came to visit my cafe and show their support for me. I was touched by their kindness," Lee said.