Yangtze cruises resume, but with fewer passengers
Share - WeChat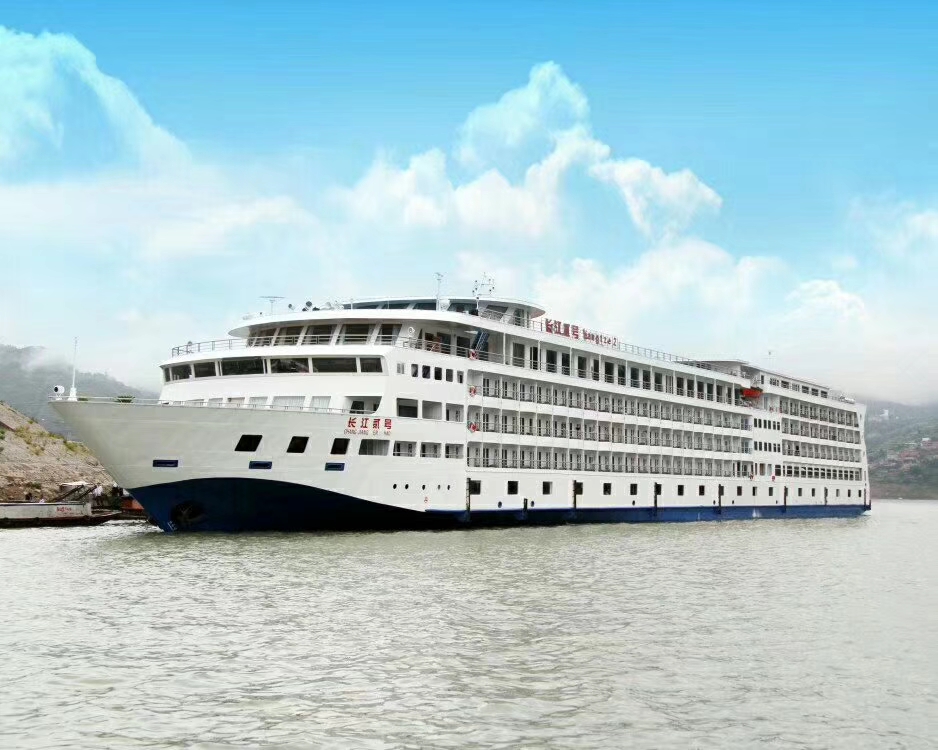 A cruise ship set sail on Friday from Chongqing's Chaotianmen port to Yichang, Hubei province, marking the restart of cruise tours on the Yangtze River.
Because of the pandemic, cruises were suspended on Jan 22.
On Friday, the cruise ship Yangtze Gold 2 of Chongqing Yangtze Gold Cruises made the industry's first voyage after the resumption of inter-provincial tourism.
The Yangtze is renowned for its long, rich history and beautiful scenery. It attracts millions of tourists from home and abroad every year.
The Three Gorges — Qutang, Wu and Xiling — lie along about 120 kilometers of the river from Chongqing's Fengjie county to Yichang, Hubei province.
The cruise company complied with the epidemic prevention requirement that a ship may host no more than 50 percent of its passenger capacity. The Yangtze Gold 2 can carry 570 people, but allowed just 270 aboard on Friday. More than 300 people had signed up for the trip, the company said.
Only individuals from low-risk areas were permitted to buy cruise tickets. A personal temperature measurement, health QR code and an ID card or passport were required to board.
Since February, seven cruise ships had been requisitioned to serve as "water hotels" for medical staff in Wuhan.
Chongqing's municipal bureau of transport said it has ensured that vessels and ports have been thoroughly disinfected. All crew members must test negative for COVID-19, while service vessels need to prepare necessary disinfection materials for passengers, Xinhua News Agency reported.
As the first of the water hotels, the Blue Whale of Changjiang Overseas Cruise Travel remains on call in Yichang's Maoping port.
"But we are planning to resume our Yangtze 2 from Chongqing to Yichang on Aug 13," said Wang Kelun of Changjiang Overseas Cruise Travel.
The Katarina of Victoria Cruises will return to service on August 17.
"The market recovery is slow at the moment, so we plan to resume only one ship every Monday until Sept 10, " said Zhou Zhuo, general manager of the company.