Sichuan ups flood response level to highest
Share - WeChat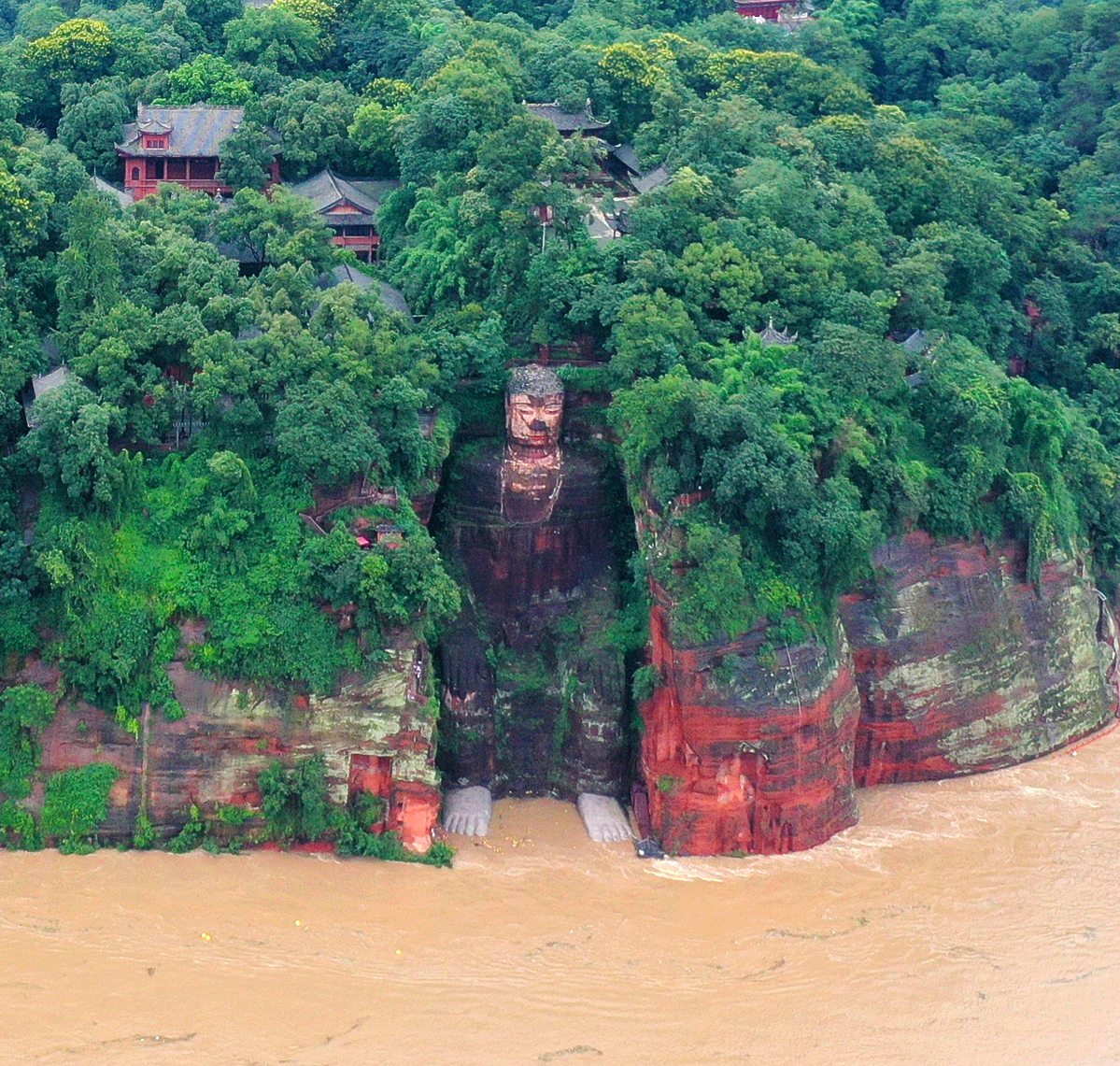 Neijiang issues orange alert as more thunderstorms threaten the region
A total of 119,780 people had been relocated by Monday in Neijiang, Sichuan province, following rain-induced floods.
In Zizhong, a county under the administration of Neijiang, the rising water levels in rivers in many towns exceeded the level in 2018 when an extraordinary flood peak passed, said Zhou Sheng, Party chief of Guide town.
In the wee hours of Monday, the Tuojiang River, a tributary of the Yangtze River, overflowed the dike in the town.
"More than half of the area of the town has been inundated," Zhou said. "The road leading to the town has been flooded and the town itself has become an isolated island. A total of 3,116 people from 986 families have been relocated, which accounts for more than half of the town's permanent population."
At 11 am on Monday, Neijiang issued an orange alert for floods, and 14 leading officials headed by the city's Party secretary Ma Bo went to different disaster-stricken areas to direct rescue and relief operations.