Despite disasters, harvest expected to be successful
Share - WeChat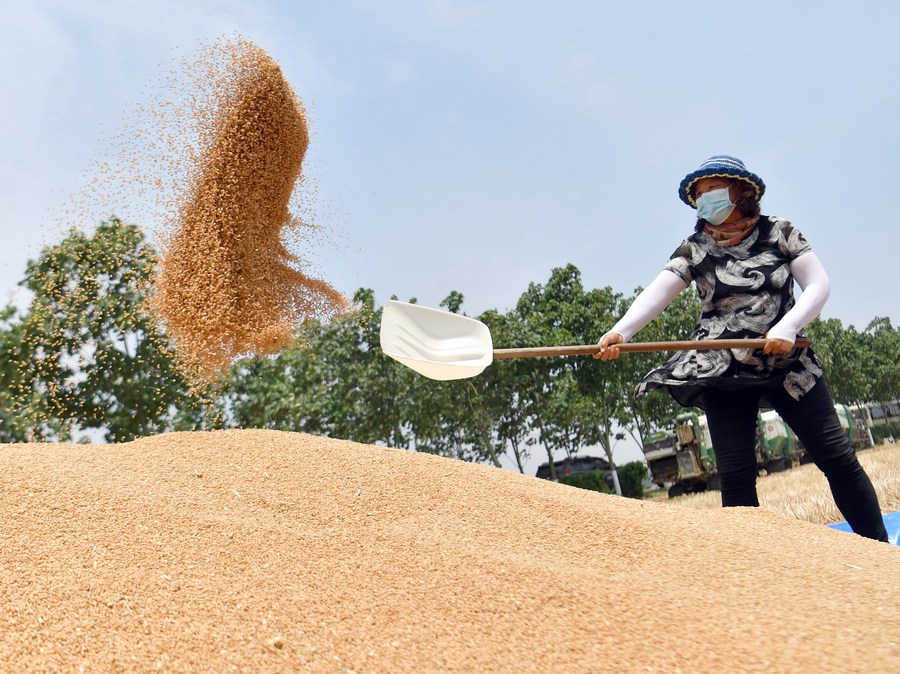 Natural disasters this year - including the severe flooding along the Yangtze River - have not dented prospects for a bumper harvest in China, and the country's overall food security is guaranteed, Yu Kangzhen, vice-minister of the Ministry of Agriculture and Rural Affairs, said on Thursday.
China's early rice output reached 27.3 million metric tons this year, up 1.03 million tons from last year, according to data released by the National Bureau of Statistics on Wednesday.
While the year-on-year increase is modest, Yu said the uptick represented a significant landmark as this year's early rice production had reversed a seven-year trend of decline.
Meanwhile, the summer grain output this year was reported to have reached a historic high of 142.8 million tons this year, up by 1.21 million tons from last year, official data show.
With all eyes now set on autumn grain production-which accounts for 70 percent of the nation's total grain production annually-Yu said monitoring data show that areas used to grow autumn crops have registered a slight increase, and the growth of crops is positive.
"Local governments have taken active measures to prevent and mitigate the impact of natural disasters, and the resumption of production is timely and effective," he said.
This year, China has countered massive flooding in the middle and lower reaches of the Yangtze; serious drought in its northeastern provinces; and typhoons hitting some coastal areas in the south, according to Yu.
These disasters have exerted a toll on autumn grain planting in parts of Northeast China and rice production in some southern provinces, but most regions have witnessed a better growth of crops compared to last year, Yu said.
"Drought and flooding did not change the stable and positive trend of this year's grain production," Yu explained."We will witness a bumper harvest if no major disasters occur for the rest of the year."
He added that China's grain stocks have been maintained at a high level so far, further securing the country's food supply and contributing to stabilizing grain prices.
"There are about 40 days left before we will begin harvesting autumn grains on a large scale," he said. "Our work will be rooted in combating disasters step by step and aiming for a full harvest."
Yu said celebrations during the Chinese Farmers' Harvest Festival, which falls on each year's autumn equinox and will be celebrated on Sept 22 this year, will demonstrate the stable footing of the country's agricultural and rural sector and will boost confidence in socioeconomic development.
The core festival event will be held in Yuncheng, Shanxi province. It will be the first time the event is held outside Beijing since the festival was created in June 2018.