Exhibition shows new evidence of bio-warfare by Japan
Share - WeChat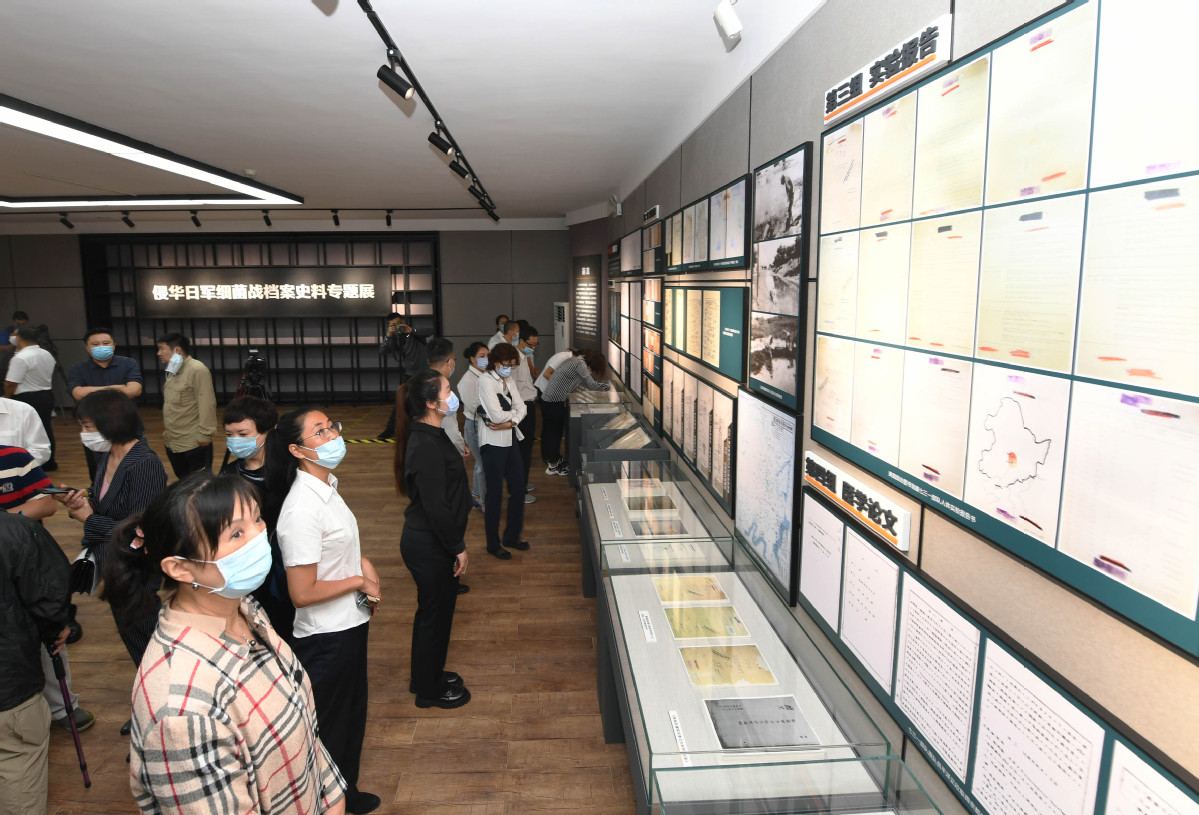 To mark the 75th anniversary of the Chinese people's victory in the War of Resistance Against Japanese Aggression (1931-45), an exhibition related to the war kicked off at the Museum of Evidence of War Crimes by Japanese Army Unit 731 in Harbin, Heilongjiang province, on Thursday.
The museum released evidence of human experiments and crimes involving biochemical weapons by Japan, including 220 old photos, 1,810 artifacts and 51 hours of audio and video files.
The materials, which were collected from China, the United States, Japan, Russia and other countries, mainly focus on new evidence.
"This exhibition is an overall display of the academic research achievements of the museum," said Jin Chengmin, the curator. "Some of the files, including the name list of two Japanese germ warfare units — Japanese Army Unit 1855 in Beijing and Japanese Army Unit 9420 in Singapore — are being displayed to the public for the first time."
"The site of Japanese Army Unit 731 is a special memory left to us about the cruel war. It is also a warning to the world," said Zhang Shenghuo, 87, a descendant of a germ warfare victim. "I hope more people come to know the history and safeguard the peace."