A lifelong passion to inherit and spread traditional Chinese culture
Share - WeChat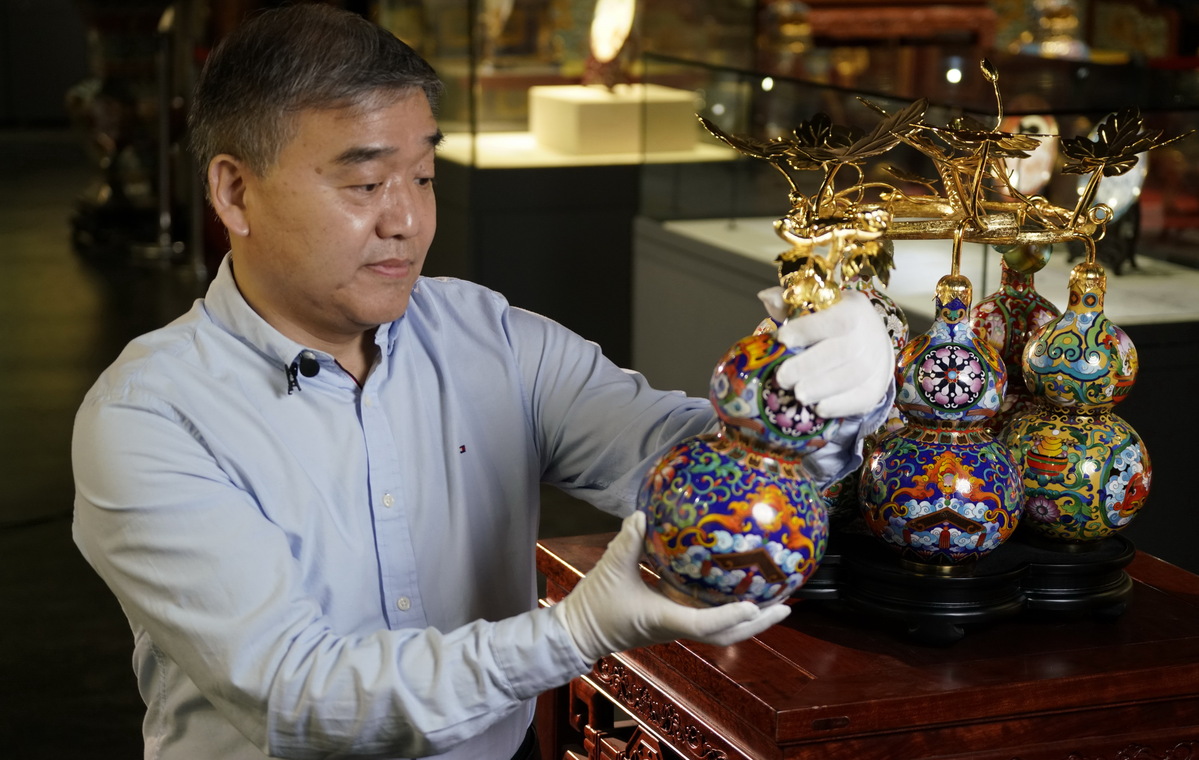 A man has spent his whole life in making jingtailan, or Chinese cloisonne enamelware, reviving the traditional Chinese culture in Beijing.
Zhong Liansheng, a master of jingtailan, is a representative inheritor of national intangible cultural heritage cloisonne production skills.
Zhong, who started to learn drawing and jingtailan making in 1978, advocates continuous exploration and innovation to inherit the tradition. He always promotes simple, abstract and modern design concepts and has won many awards.
To develop traditional Chinese culture of jingtailan in new era, Zhong together and his apprentices explore innovative craftsmanship by emerging the art into life and applying it in interior decoration.
Zhong has spent his whole life doing just one thing-spreading traditional culture of jintailan manufacturing and making it shine in modern life.