Daxing airport sees 10 millionth passenger days ahead of anniversary
Share - WeChat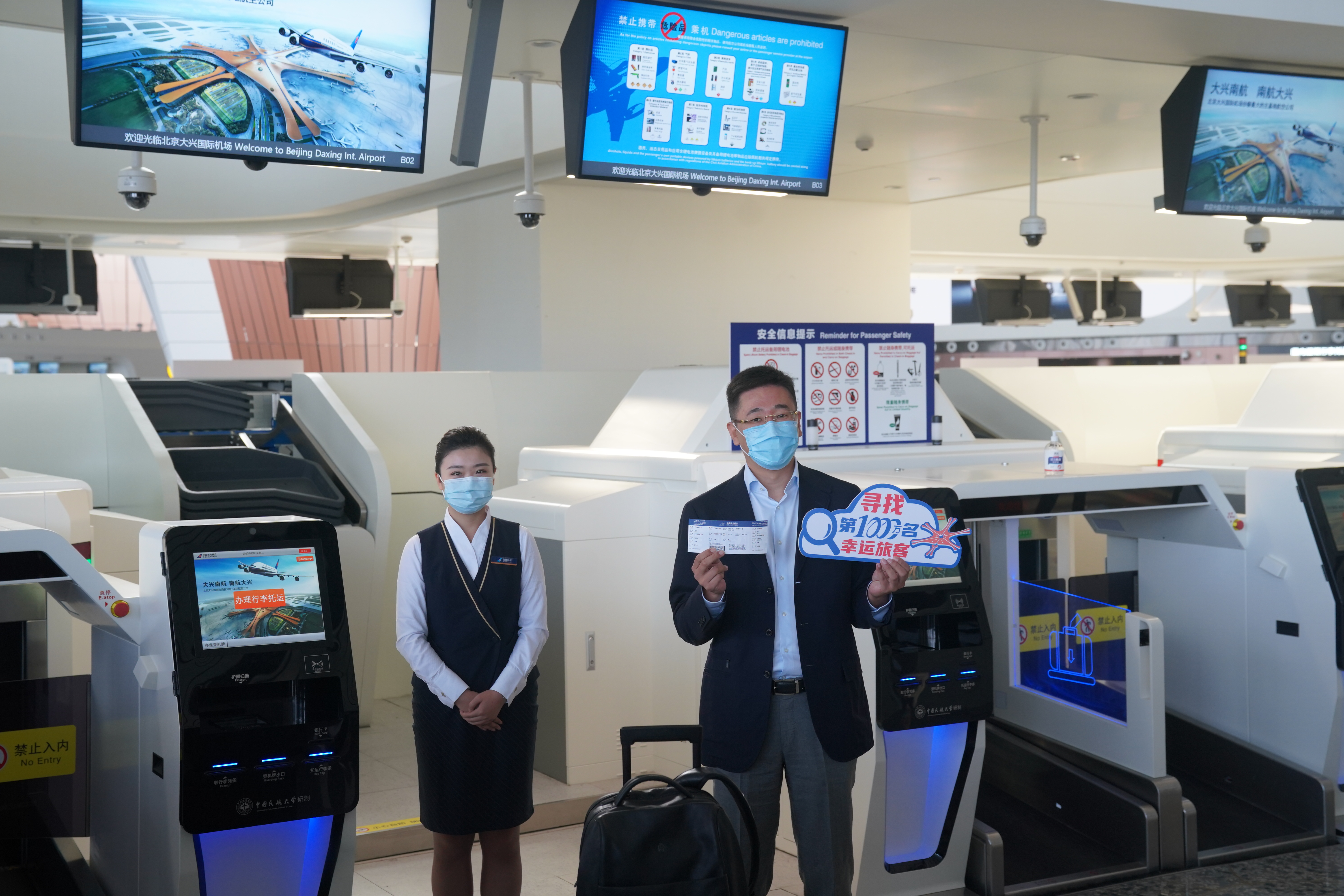 Beijing Daxing International Airport handled its 10 millionth passenger on Tuesday, just a few days before its first anniversary, the airport authority said.
The airport, which opened for flights on Sept 25 last year, has seen passenger numbers recover as the domestic COVID-19 situation continues to improve, it said.
It's ranked among the first in China this month in terms of growth in flights, with the Beijing-Guangzhou route, one of its most popular routes, seeing a daily average of 9,600 passenger trips in September.
At its busiest, the airport has handled more than 660 flights a day, with daily passenger flow peaking at 92,000, it said. Since it opened, the airport has handled some 84,000 takeoffs and landings, along with 39,000 metric tons of cargo.
There are 187 domestic passenger services connecting to 129 destinations operating from Daxing, as well as five cargo routes. Eighteen carriers operate from the airport, including China Southern Airlines, China Eastern Airlines, Air China, China United Airlines and Xiamen Air.
Located 46 kilometers south of downtown Beijing, the airport is expected to handle 45 million passenger trips a year by 2022 and 72 million by 2025, taking pressure off Beijing Capital International Airport.