Content wanted! Discover China on high-speed rail
Share - WeChat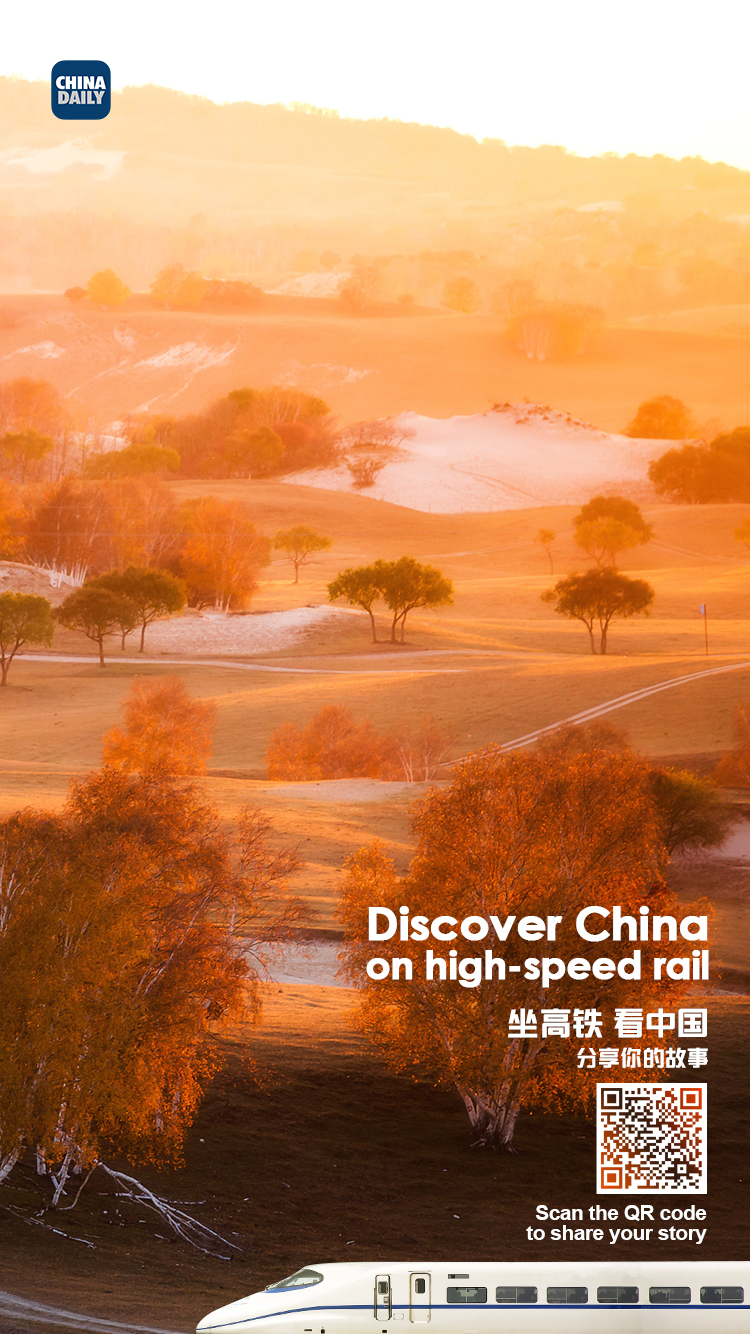 During the National Day and Mid-Autumn Festival holiday from Oct 1 to 8, we are looking for inspiring or thought-provoking content about stories or scenes experienced while taking high-speed trains.
If you'd like to share, please leave your story in comments under this article on the China Daily app, or send a written piece, photos or video to this email: chinanews@chinadaily.com.cn.
The deadline for this activity is Oct 8 at midnight. For the five content creators we judge to have the most outstanding contributions, we have prizes to give out. We will inform the five lucky winners before Oct 15.
坐高铁 看中国 分享你的故事
当国庆遇上中秋,我们迎来了"超级黄金周"。您准备如何度过假期?有没有坐高铁探亲或出游?高铁沿线有哪些大美风景让你印象深刻?欢迎分享您的感想或精彩图片、视频。
您可以在客户端评论区直接留言,也可以将文字、图片或视频发到邮箱: chinanews@chinadaily.com.cn。
本活动截止时间为10月8日24时。我们将从所有留言和投稿作品中选取5个,送出中国日报客户端限量版礼品。我们将在10月15日前通知获奖者。
还等什么,快来参与吧!