Riding trails of gold
Share - WeChat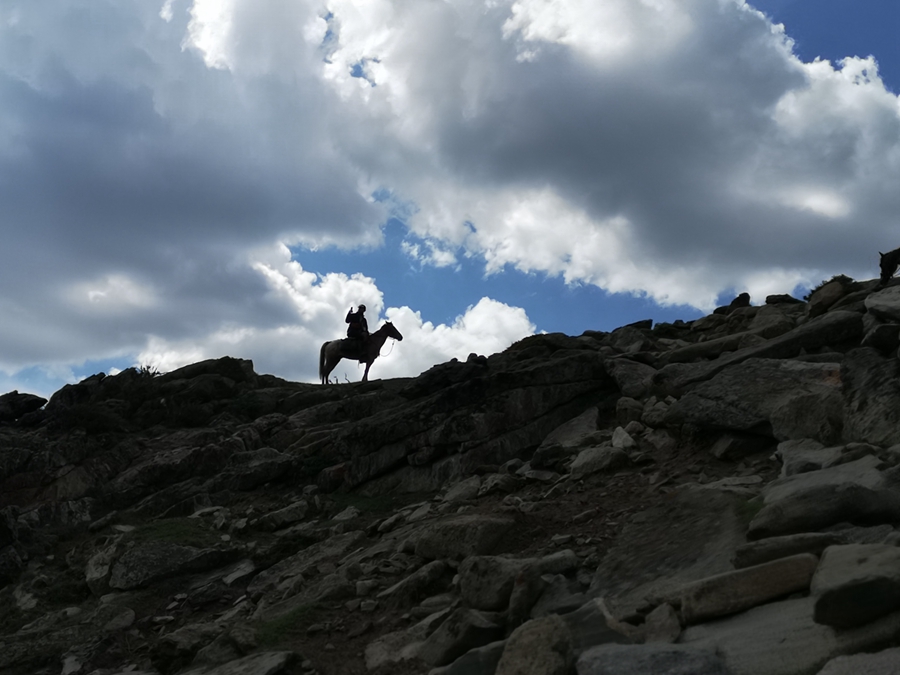 Horseback travel route in top scenic spots of Xinjiang Uygur autonomous region offers treasure trove of lush environment, rich cultural heritage
They could barely make out the animal, about 300 meters away on the opposite side of the valley. But when it let out a series of roars, they knew the bear was too close for comfort.
For Beijing engineer Yang Wei, 42, the hair-raising encounter also meant that the expedition team was deep in the heart of Mother Nature.
"We were in pristine territory," he said."Coming face-to-face with such rich flora and fauna, it was simply exhilarating. And all on the back of horses."
Yang was part of a team of equestrian specialists and instructors who surveyed new riding routes and areas this summer in the Altay area of the Ili Kazak autonomous prefecture, Northwest China's Xinjiang Uygur autonomous region, amid a major drive to tap the region's wealth of geographical and cultural resources to help develop the equestrian sector into a pillar industry.
Setting off from the prefecture's Altay city, the three-day expedition covered more than 250 km of trails through verdant valleys carved out by raging rivers, traversing flower-filled prairies and highlands reaching more than 2,500 m.
On top of the brushes with bears, wolves, marmots and other wildlife, highlights also included views up close of prehistoric cave art, and peeks at traditional Kazak herding communities and lifestyles, all experienced on stout Kazak horses prized for their surefooted stamina and other physical strengths that local herdsmen boast as being perfectly adapted to the tough terrain.