Cora eyeing redemption with Red Sox
Share - WeChat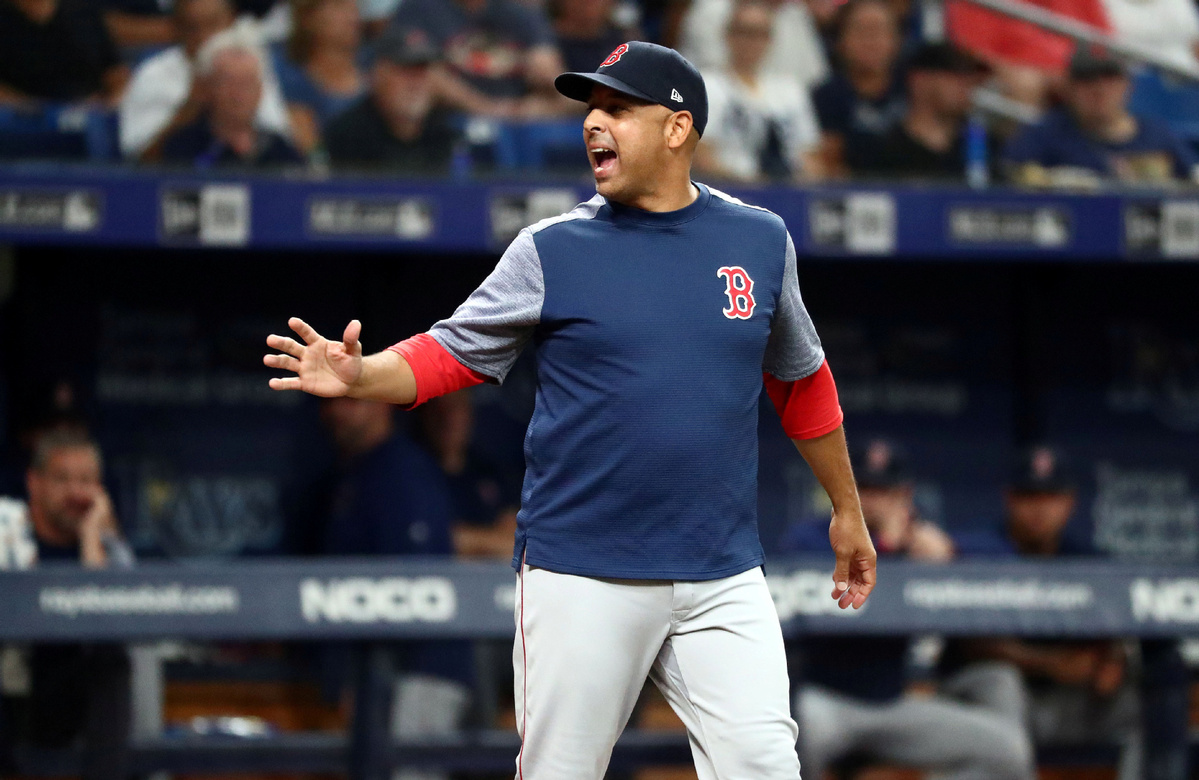 Alex Cora is back on the hot seat with the Boston Red Sox.
Eleven months after being suspended for the entire 2020 season for his involvement in the Houston Astros' 2017 sign-stealing scandal as a bench coach, Cora has been named the new manager of the Red Sox, the team he helmed to a World Series title as a rookie skipper in 2018.
The 45-year-old Puerto Rican, who replaces the fired Ron Roenicke, signed a two-year deal running through 2022, with a two-year club option for the '23 and'24 seasons.
"I am very grateful for the opportunity to manage once again and return to the game I have loved my entire life," Cora said in a statement posted on the team's website on the weekend.
"I am eager to get back to work with our front office, coaches and especially our players. Boston is where I have always wanted to be and I could not be more excited to help the Red Sox achieve our ultimate goal of winning another World Series.
"This past year, I have had time to reflect and evaluate many things, and I recognize how fortunate I am to lead this team once again. Not being a part of the game of baseball, and the pain of bringing negative attention to my family and this organization was extremely difficult. I am sorry for the harm my past actions have caused and will work hard to make this organization and its fans proud."
In an interview with The Boston Globe, Cora said he thought it would take two or three years to get another MLB job, and he was surprised when Red Sox chief baseball officer Chaim Bloom contacted him about the position. He added he plans to avoid "all gray areas" during his next stint as manager, "so I am never removed from the league like that again".
"I didn't feel like we needed to do something like that," he said in reference to why he didn't attempt to bring Houston's illegal sign-stealing system to Boston during his first stint as manager in 2018.
"I know people won't believe me, why I didn't bring it here if it wasn't that effective. I decided in that offseason to not bring it here."
Boston finished last in the AL East this season after the organization parted ways with Cora last January. He said one of his first priorities will be to reestablish the Red Sox as a running team.
"I still believe you've got to play fast. You take a look at the teams around the league. The Rays, the Dodgers, the Padres, for how powerful they are, they hit the ball out of the ballpark, but they still run the bases well and are plus teams defensively," said Cora.
"I felt like watching the Red Sox this year, they were a little bit behind. That's what I meant with catching up on speed. We did a good job in 2018 with that.
"I believe for the way the game is going, as far as stolen bases and all that, there's value in scoring from first. There's value in speed. There's value in going from first to third, and there's value in defense. That's something I'm going to preach."
As for the potential backlash from fans for being involved with a team that cheated, Cora said he's prepared for that.
"If I didn't feel prepared for this, I wouldn't have taken the phone call to come back," he said.