Miao New Year celebrated in Guizhou
Share - WeChat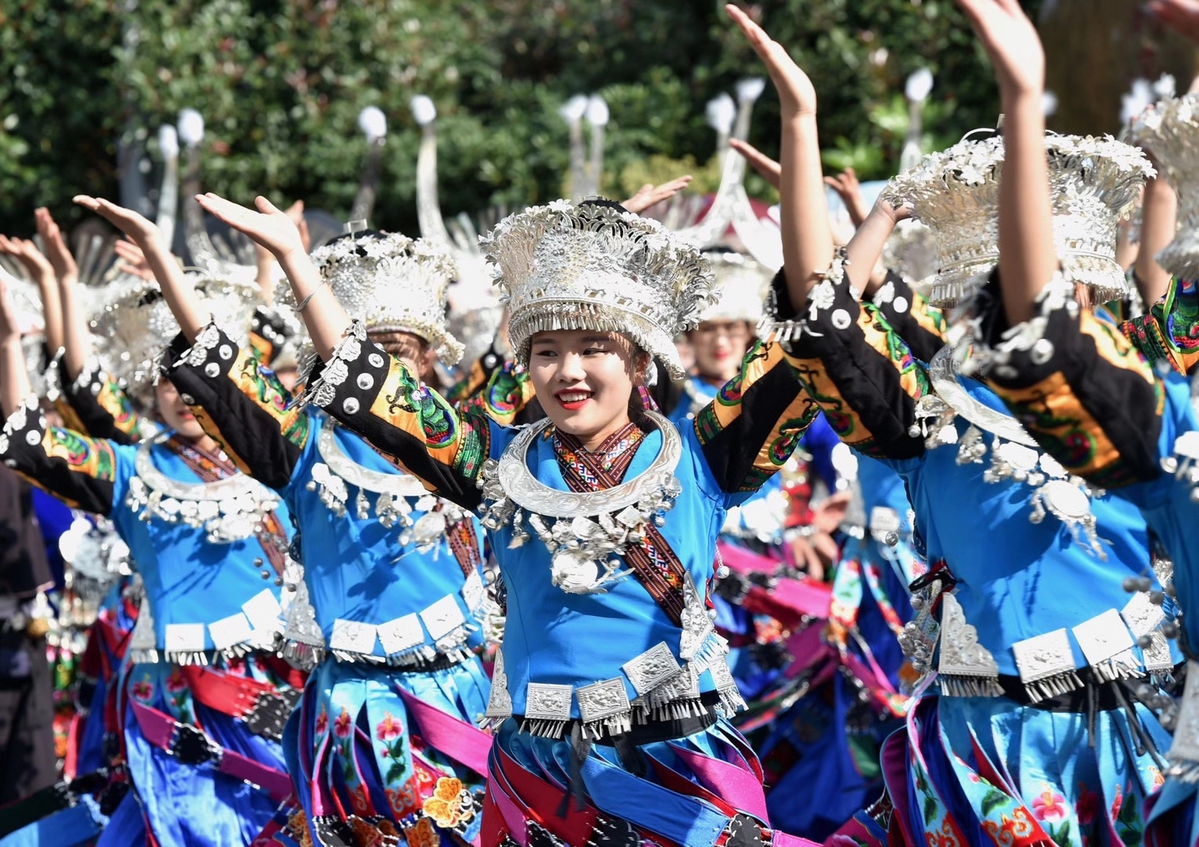 More than 10,000 Miao people in Leishan county, Guizhou province, paraded in festive ethnic costumes to celebrate the Miao New Year festival on Thursday.
Known as nongx niangx in the Miao dialect, the event is the year's most solemn traditional festival, similar to Lunar New Year of the Han people. The festival was listed as an intangible cultural heritage by the State Council in 2008.
The monthlong celebration will feature 11 unique ethnic cultural activities, including a long-table banquet for a thousand people, a Lusheng dance competition and a Miao song contest — all to celebrate the harvest, display Miao culture and worship ancestors.
Che Weiwei contributed to this story.