Hussar on the grassland
Share - WeChat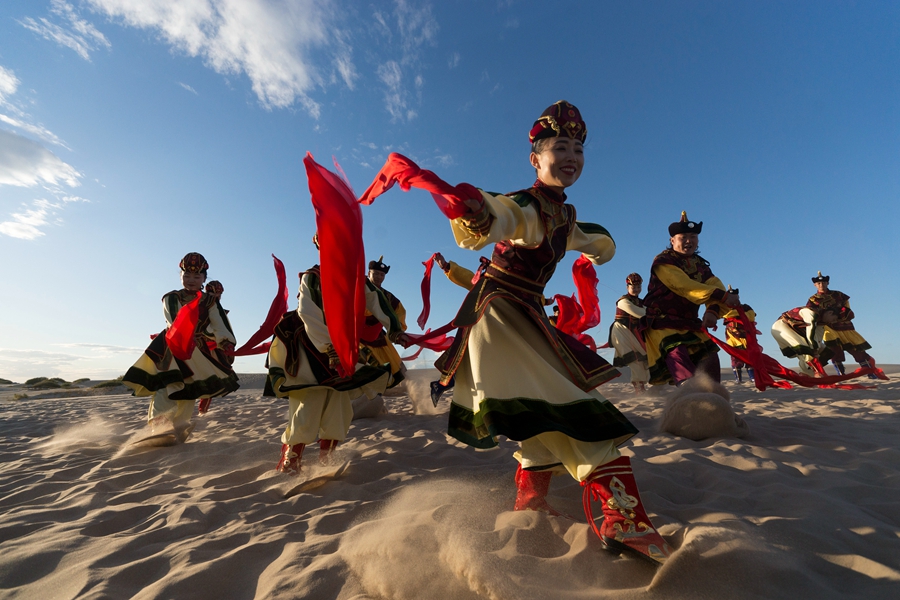 At the beginning of September 2019, I received an invitation from the Wulanmuqi art groupe of the Alxa League in the Inner Mongolia autonomous region to accompany them for a photo shoot of their performance in Alxa Right Banner's pastoral region.
Wulanmuqi means "red cultural working team" in Mongolian. It appeared in 1957, undertaking the tasks of performing, publicity, tutoring, and service for the people of Inner Mongolia. It is reputed as "hussar on the grassland".
On Sept 7, I arrived at Alxa Left Banner and prepared to set off with them the next day to continue photographing a theme on Wulanmuqi. On Sept 8, Wulan Bateer, chairman of the Alxa League's music artists association, choreographer and director of Wulanmuqi in Alxa League, led the team of nine in two small off-road vehicles. The Wulanmuqi artists drove by themselves. We set off with tents, kitchen utensils, food and other items, and after seven hours, we covered a journey of 400 kilometers and arrived at Guriban Tula Gagacha, Alateng Obao town in Alxa Right Banner.