World leaders receive COVID-19 vaccine shots developed by China
Share - WeChat A number of countries, including Egypt, the UAE, Jordan, Indonesia, Brazil and Pakistan, have authorized the COVID-19 vaccines produced by China for emergency use. And many more countries, including Chile, Malaysia, the Philippines, Thailand and Nigeria, have ordered Chinese vaccines or are cooperating with China in procuring or rolling out the vaccines.
Let's check the list of world leaders who have received Chinese vaccine shots as part of their vaccination campaign.
Indonesian President Joko Widodo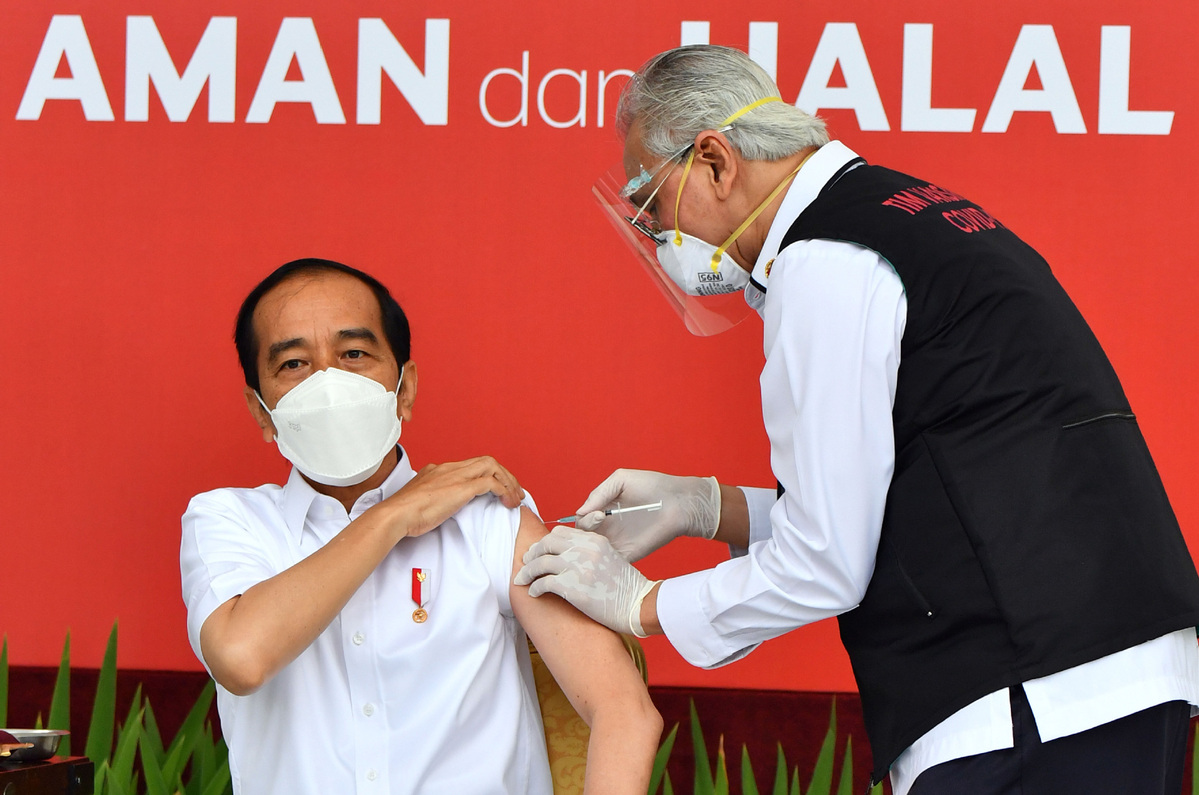 Indonesia, through its Food and Drug Control Agency, approved China's biopharmaceutical company Sinovac Biotech's COVID-19 vaccine for use on Jan 11.
The agency issued an emergency use authorization for the vaccine after interim results of its late-stage trials in the country showed an efficacy rate of 65.3 percent.
Indonesian President Joko Widodo on Jan 13, 2021, received the COVID-19 vaccine shot. After the president, the Indonesian military chief, the national police chief and the Health Minister, among others, were also vaccinated.