Woman helps villagers harvest prosperity with grain art
Share - WeChat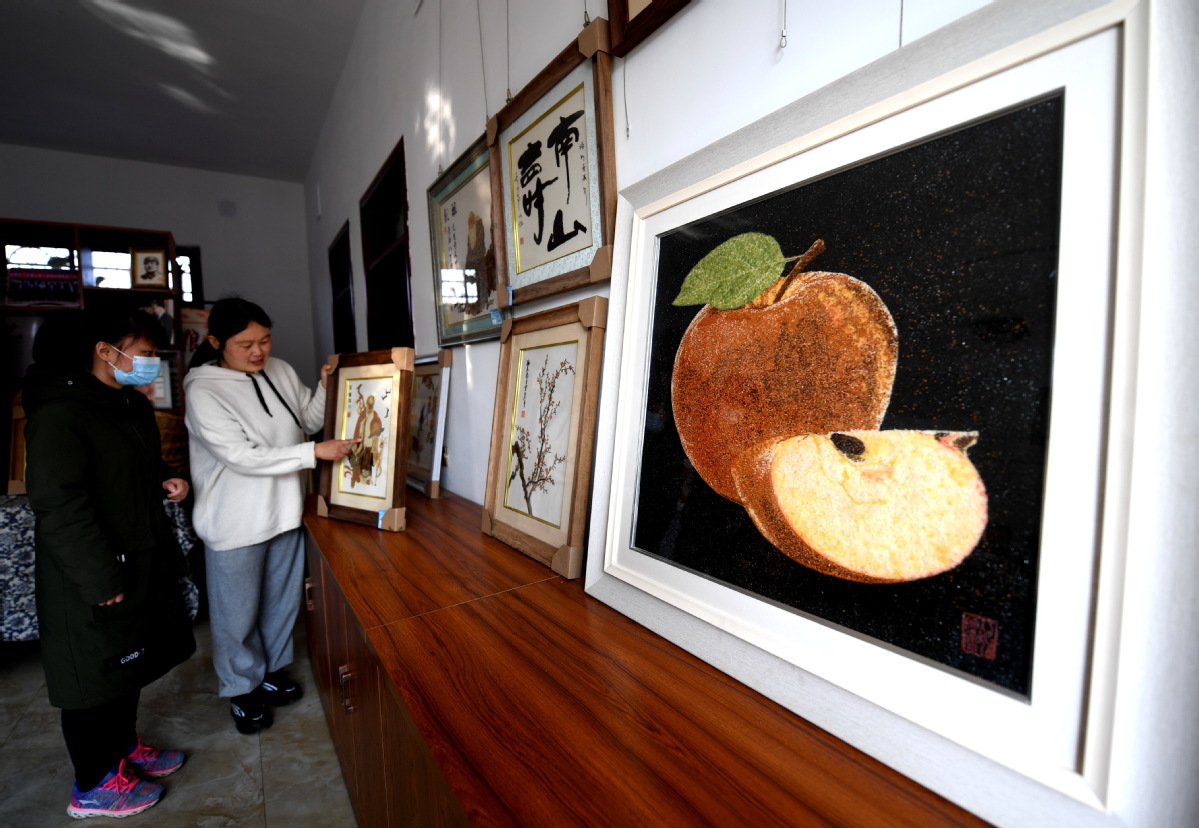 As a part of the country's poverty eradication course, a woman is leading local villagers on the road to prosperity by making grain art in Handan, North China's Hebei province.
Shi Xianqiao, a member of the post-1980 generation who liked to draw when she was young, started to make grain art in 2014 as her hometown aimed to create a grain painting town.
Using tweezers as a "pen" and grains as "ink", Shi makes grain drawings as her profession by establishing a studio and experiential workshop to promote grain drawing techniques to villagers.
The works of art they produce are very popular in domestic and international markets, attracting many visitors each year, to drive tourism development in the local area.