A chef of exceptional taste
Share - WeChat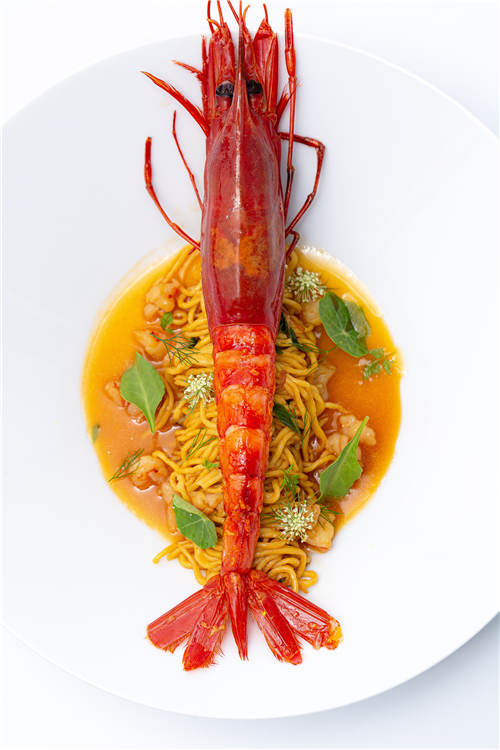 Hubei cuisine comes into its own as author and cook captures its essence with photographs.
The steamed dragon roll was invented in the Ming Dynasty (1368-1644). It's said that at that time chefs were ordered to create a dish that was made of meat but didn't look like meat-they solved that challenge by using pork fat, fish meat and lean pork to mix with eggs and flour to make rolls to steam.
The dish is one of the signature dishes of Zhongxiang in Central China's Hubei province, which is 33-year-old freelance photographer Cao Shuai's hometown.
The dragon roll's story is told in Cao's newest e-book, Food Memories.
To celebrate the Year of the Ox, Cao took Spring Festival holiday to create the e-book which recorded 11 signature dishes from his hometown-including such delights as steamed Chinese sausage, cured pork belly, cured fish and pearl meatballs with sticky rice to deep fried stuffed lotus root and stewed pickled chicken. He replicated all the dishes in his apartment in Beijing and wrote down his childhood memories of the delicacies.
"Food can move from place to place. You can put anything in a box and send it, but it loses its context, emotional meaning and significance when it's taken away from its origin," Cao explains.
In 2012, when Cao started his career as a fashion reporter after graduating from the Beijing Institute of Fashion Technology, he had no interest in cooking or photographing.
"I thought spending time in the kitchen was a waste of time a decade ago, and when I went out on a trip with others, they wouldn't let me take photos for them because I was terrible with cameras then,"Cao recalls.
His interest in cooking started in 2014. As he started to record the food he cooked or ate, his photo skills started to increase as well.
"I was amazed by the lamb my friend cooked for me and realized that homemade dishes can be as good as the ones in restaurants which inspired me to study cooking," he says, adding that he spent most of his income at that time on buying recipe books and ingredients.
"As a fashion reporter, at first my dishes are more focused on presentation than flavor, but gradually I found both aspects are equally important," Cao says.