Ancient rituals in Tibet launch plowing season
Share - WeChat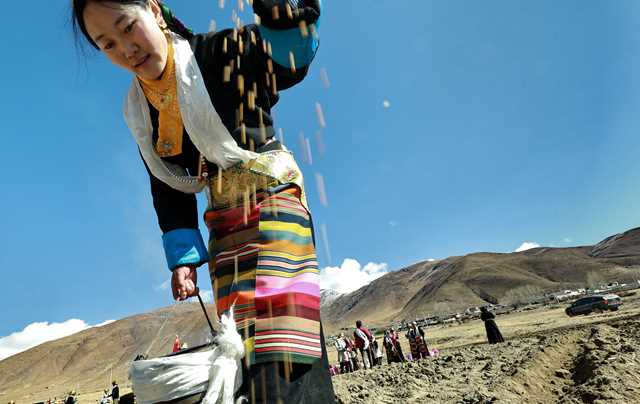 Tibet achieved a 65 percent agricultural mechanization rate during China's 13th Five-Year Plan (2016-20) period. Thanks to the machinery, the yaks can take a rest from their past labors in the region.
Dawa Tsering, a Tibetan farmer in Drakarsho village in Tibet's Dagze county, explained that residents thought the morning ceremonies would help bring a bumper harvest — or at least they would do no harm. And the rituals provided a bonding moment for the farmers, who share the trials of raising crops in the difficult high-altitude environment of Tibet.
"Last year, our residents were provided with fine barley varieties. Thanks to that, we saw an increment of 1.6 yuan ($0.25) on every kilogram. We are full of confidence about this year's harvest," he said.
"The farmers not only are planting their crops but are also planting hope."