Couple goes from migrant workers to professional farmers
Share - WeChat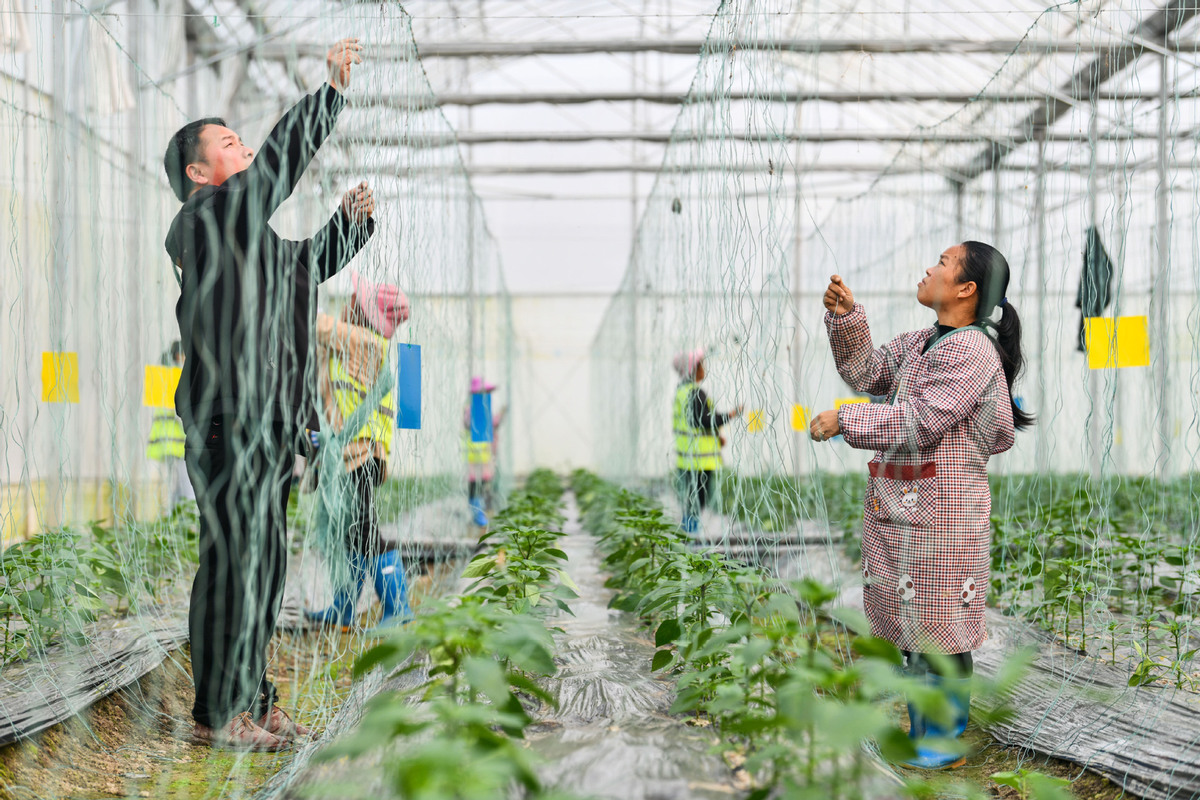 Yang Shenghua and his wife Lin Lijuan work at a high-standard vegetable base in Rongjiang county of Guizhou province. Previously, they were rural migrant workers in Guangdong province.
In 2016, the couple decided to return to their hometown to engage in agricultural production, due to the broad prospects in rural development.
From 2019, Rongjiang county started its rural land circulation, which can promote the concentrated use of farm lands to build a high-standard vegetable base. This process uses the "leading enterprises plus cooperatives plus farmers" operation mode.
Currently, the couple is employed at the base to engage in modern agricultural management and planting, including management and care of greenhouse vegetables, disease and insect control as well as worker management. Their agricultural planting and management skills have constantly improved, turning them from migrant workers to professional farmers.
They are content to work together with a stable income and take care of their family after work. When it comes to the future, the couple is full of confidence.