Volunteers in Dazu devoted to defending rock carvings
Share - WeChat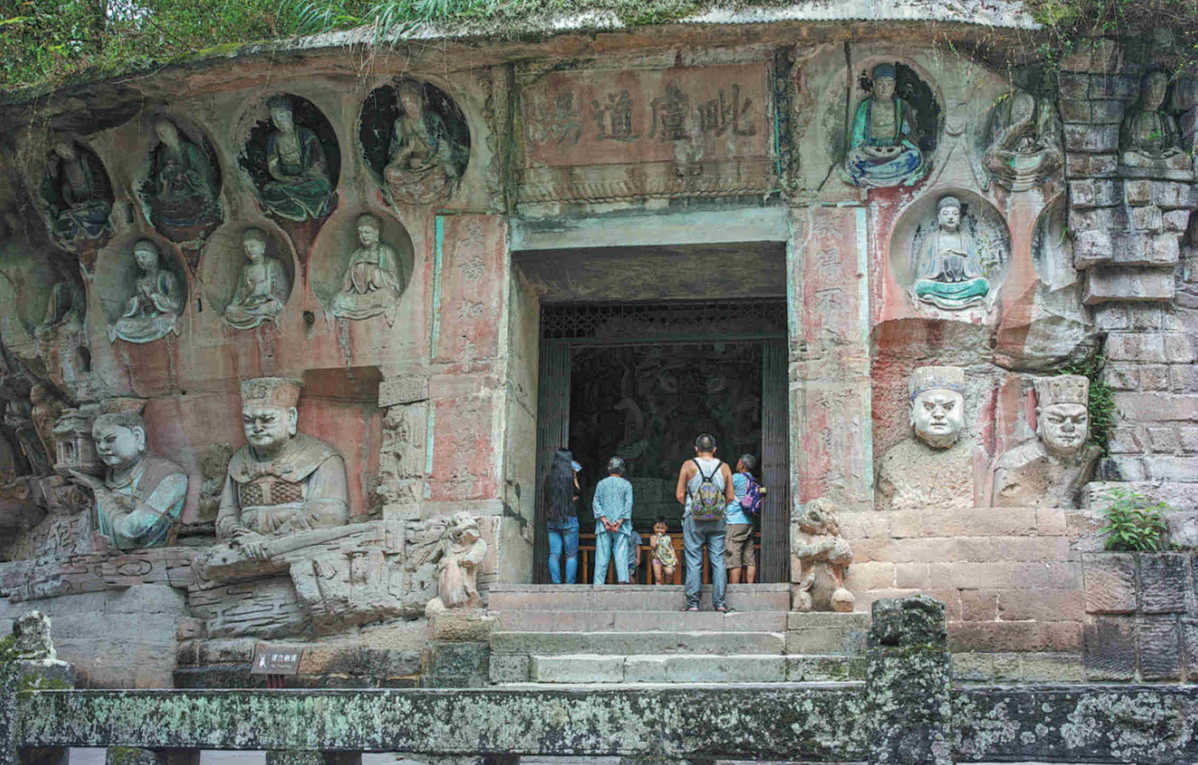 Grotto guardians in Chongqing have been protecting ancient Buddhist relics since 1987
A group of volunteers in Chongqing have guarded the Dazu Grottoes for decades, forming a concerted effort with the local authorities to protect the world heritage site.
The grottoes, which are spread over 100 locations in Chongqing's Dazu district, date back to the Tang Dynasty (618-907) and peaked in the Southern Song Dynasty (1127-1279).
They are generally considered to represent the world's last such comprehensive rock carving artworks, and the five most representative locations were added to the UNESCO World Cultural Heritage list in 1999. Among them, the cliffside carvings complex on Mount Baoding reflects the high point of Buddhism's localization in China.
The concept of volunteer guardians who would help protect the grottoes from theft and vandalism was introduced in the 1980s because the local cultural relics protection department didn't have enough workers to cover all the sites scattered among the mountains.
"We had only four staff members in the center, and there are more than 800 cultural relics sites scattered around the district," said Yang Guangyu, director of the carving safety protection center of the Chongqing Dazu Grottoes Research Institute.
So the center came up with the innovative idea of recruiting local residents to help protect the grottoes, Yang said.
The first batch of volunteers started working in 1987. They often serve alone at the site.
Some families have guarded the grottoes for two generations.
Luo Kaihong, 46, is the youngest volunteer. He took over the job of protecting the Fozuyan Grotto last year from his father, Luo Junshi, who had guarded the grotto for 32 years until he was too old to carry on.
But the son was hesitant. The voluntary post would take up all his working time, and the average subsidy for the sentries is only 1,000 yuan ($153) per year-hardly enough to care for his family.
To Luo Kaihong's surprise, his wife, Huang Ping, turned out to be very supportive of the idea.
"We regard it (guarding the grotto) as a blessing," Huang said."Our father has protected the Buddhas for a lifetime, and we also have developed feelings toward them as well."
To help make ends meet, Huang is planning to become a migrant worker this year so that her husband can stay and protect the national treasures.