Boatmen on song
Share - WeChat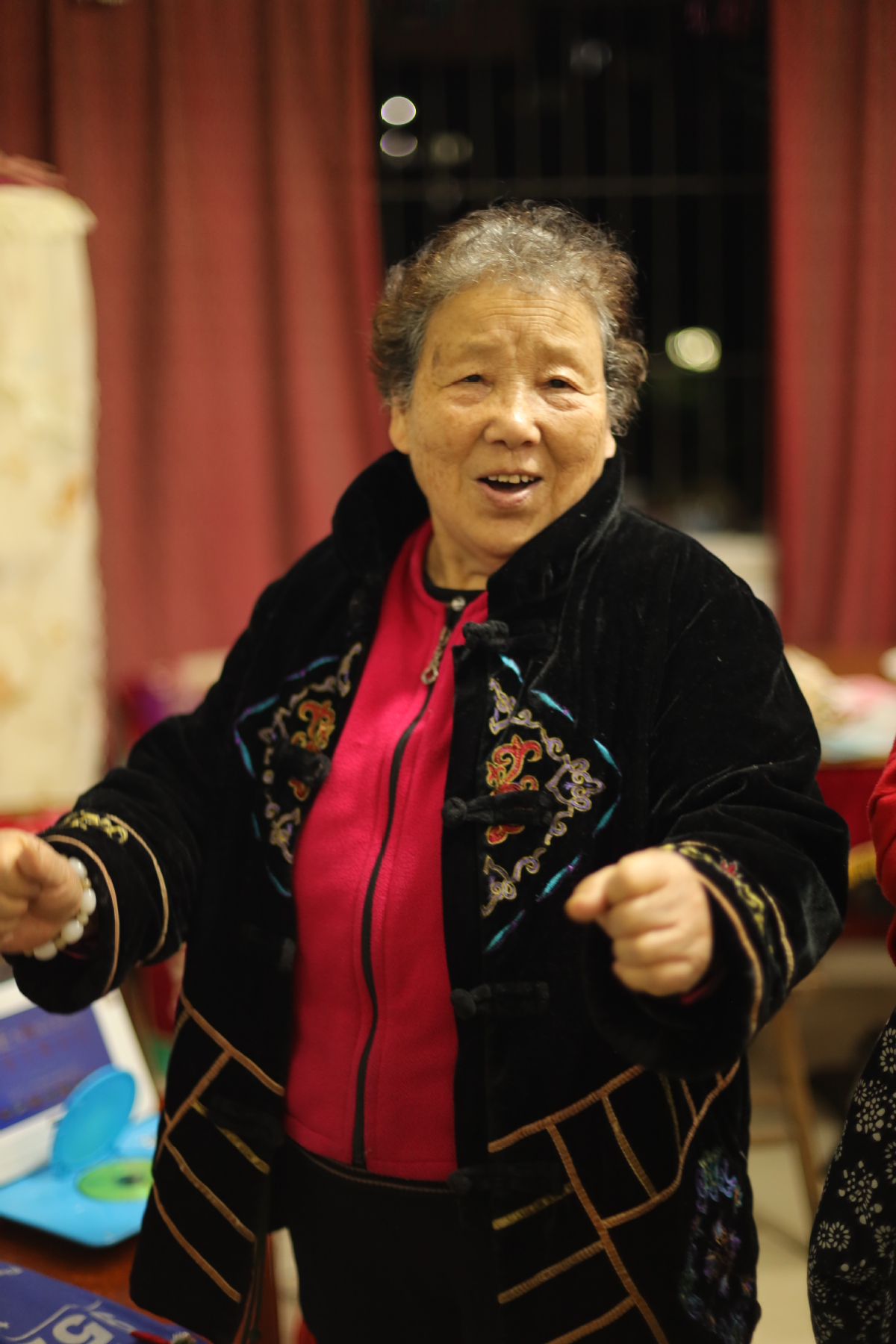 Woman's beautiful voice inspired the bravery needed to navigate deadly waters and she still enraptures listeners
"Fish love the Yangtze River while young sisters love the plum blossom falling from the sky, hey, hey, hey..."
The boatmen and trackers know the lyrics well as they sing them to ease the arduous workload along the rivers in Southwest China's Sichuan province and Chongqing municipality.
The sound of the songs and the chants see Wu Xiulan and her singing team attracting admiring listeners when they perform the work songs in the square in Yinzhuyuan Community, the Liangjiang New Area of Chongqing municipality.
Wu and her team frequently perform or rehearse in their community to keep the traditional culture alive.
Wu, 79, is the only woman inheritor of the Chuanjiang boatmen work songs and chants. They have been listed as an intangible national cultural heritage. Chuanjiang River is a section of the upper reaches of the Yangtze River.
"When I sing the songs and perform on stage, it is my happiest time," said Wu, who can easily sing dozens of such work songs and chants at will. She knows all the words off by heart.
But Wu said she now regrets that she has not yet sought an heir.
Wu said she has taught and trained a number of students but she failed to find a qualified one to take up the mantle.
"There are many people who want to learn the work songs, but few can persist in the learning required and also sing the songs well," she said in an interview.
"My biggest wish is that someone can inherit the original Chuanjiang work songs and chants, as I do not want to take them to the coffin," Wu said.
Born into a boatman's family in 1942, Wu was gifted with a good voice and learned to sing the work songs without a teacher when she was a child. At that time she often followed the boatmen and trackers to sing.
"My father used to ask me to help sing the work songs on board at that time," she said.
"When the boat reached the dangerous shoals, the boatmen and trackers would sing fast-paced songs to calm their nerves and boost their morale as they rode out the danger. And soothing songs would be sung by the boatmen to allow themselves to relax after negotiating the rapids," she said.
According to the flow and behavior of water, the name and tone of the work songs are different and the content of the lyrics can be freely created, said Wu.
Wu said Chuanjiang work songs were usually led by a boatman and sung by all the trackers and boatmen on board.