Qingdao wins over Xinjiang, Liaoning beats Jilin
Share - WeChat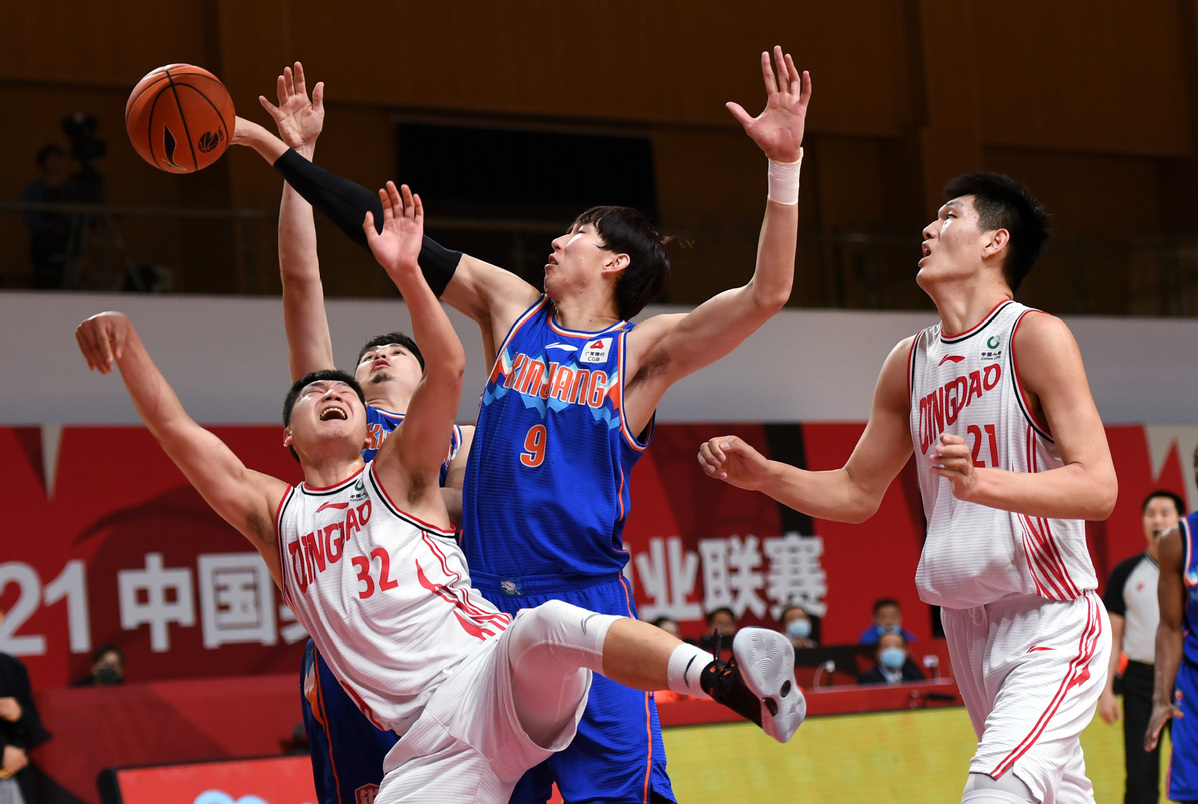 ZHUJI, China - The Qingdao Eagles defeated the Xinjiang Flying Tigers 136-117, winning five games consecutively in the ongoing 2020-21 Chinese Basketball Association league (CBA), while the Liaoning Flying Leopards saw off the Jilin Northeast Tigers 109-97 here on Tuesday.
Compared with their rivals, Qingdao had more motivation to win in the regular season, in order to make their playoffs campaign easier.
Darius Adams shot beyond the arc, bringing Qingdao a double-digit lead midway through the third quarter. As one of the CBA title favorites, Xinjiang kept chasing, but Qingdao led 95-82 before the final period.
Xinjiang failed to narrow the gap in the fourth quarter, and Zhang Chengyu's layup gave Qingdao a 21-point advantage and put the game beyond his rivals' reach.
Adams pocketed 26 points, plus seven assists. Dakari Johnson of Qingdao added 31 points and 10 rebounds. For the Xinjiang side, Chinese local star Zhou Qi had 19 points and nine rebounds, and Zeng Lingxu reached a double-double of 16 points and 12 assists.
Zhou's national team mate Zhang Zhenlin had a different fate on the matchday. Zhang had 19 points, 15 rebounds and six assists, and Liaoning beat Jilin for the fourth time this season.
Han Dejun of Liaoning added 19 points, 11 rebounds, and O.J. Mayo had 11 points and five rebounds.
Jilin led 55-46 before the half break, seeing Liaoning turn the game around in the third period with a barrage of free throws. When the two sides tied midway through the last period, Zhang pocketed fives points consecutively to seal the victory.
In the other three games played on Tuesday, the Guangzhou Loongs beat the Tianjin Pioneers 147-140 after two overtimes, the Shandong Heroes smashed the Beijing Royal Fighters 118-88, and the Nanjing Monkey Kings rolled past the Jiangsu Dragons 109-99.