Explore China's Grand Canal
Share - WeChat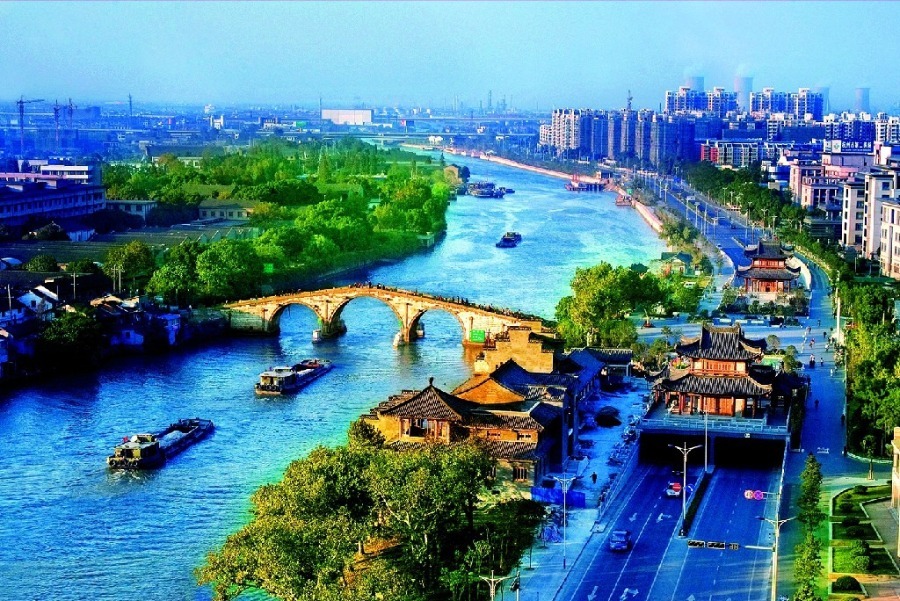 The Grand Canal, spanning thousands of kilometers, is the longest of its kind in the world. It starts from Zhejiang province in East China and runs through Jiangsu, Anhui, Henan, Shandong and Hebei provinces and Tianjin, before reaching Beijing.
In 2014, the canal was listed as a UNESCO world heritage site. Though the Grand Canal's influence as a major shipping route is diminishing, the central government has released a policy to preserve and protect cultural heritage related to the canal. The regions along the canal are promoting the construction of the Grand Canal cultural belt.
Let's take a trip along the current canal through a series of photos.