Durant back to deliver perfect shooting night
Share - WeChat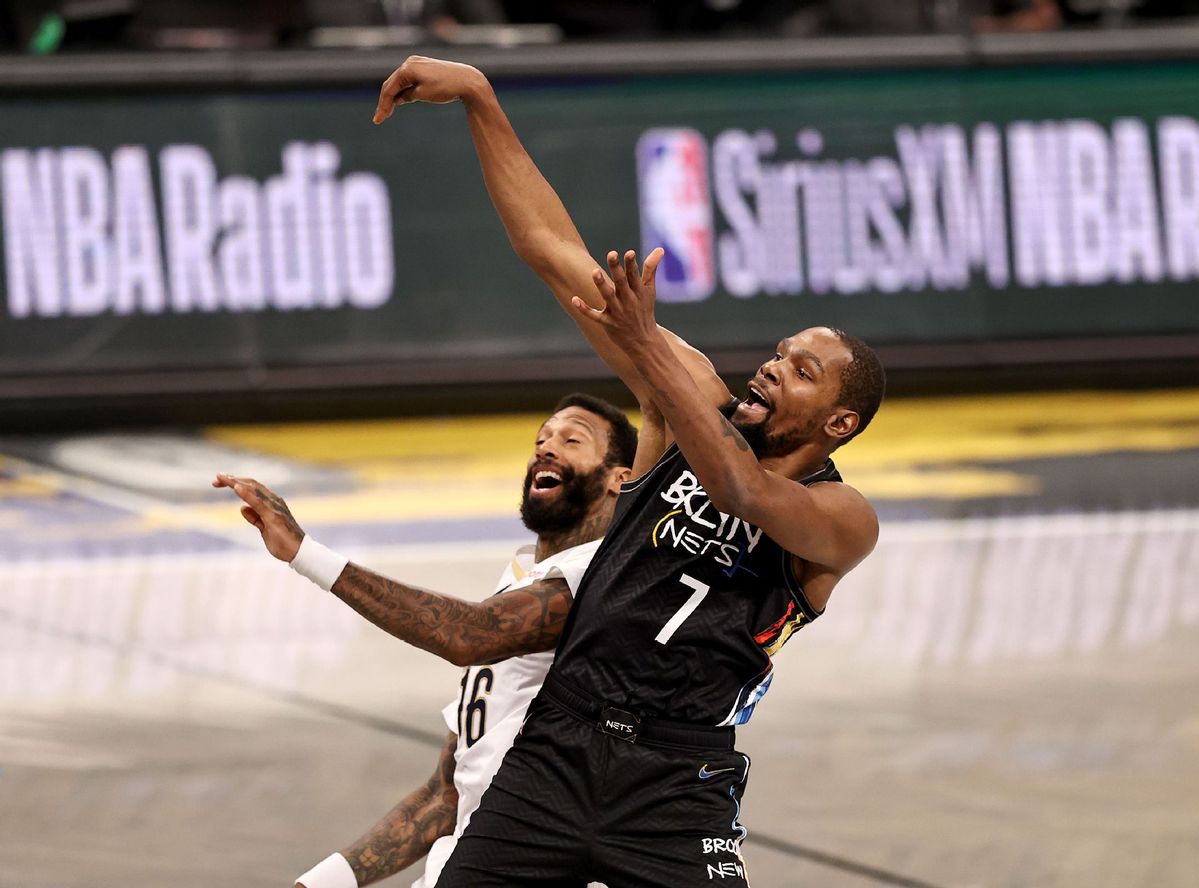 Kevin Durant scored 17 points in his timely return from a 23-game injury absence as the Brooklyn Nets clobbered the New Orleans Pelicans 139-111 on Wednesday in New York.
It was a perfect shooting night for Durant whose return came after star point guard James Harden went out with a hamstring injury.
Durant shot five of five from the field, five of five from the free-throw line and two of two from beyond the arc as he was one of seven Brooklyn players to reach double figures in front of the pandemic-limited crowd of 1,700 at Barclays Center arena.
Everything went right Wednesday for the Nets, who led by as many as 38 points. The Pelicans couldn't get going offensively, especially Zion Williamson who had his streak of consecutive games with 20-plus points on 50 percent shooting or better snapped at 25 games.
Williamson, who finished with just 16 points on four-of-12 shooting from the floor, is tied with former Los Angeles Lakers star Shaquille O'Neal for the longest such streak in the NBA.
China Daily - Agencies