At the center of a revolutionary past
Share - WeChat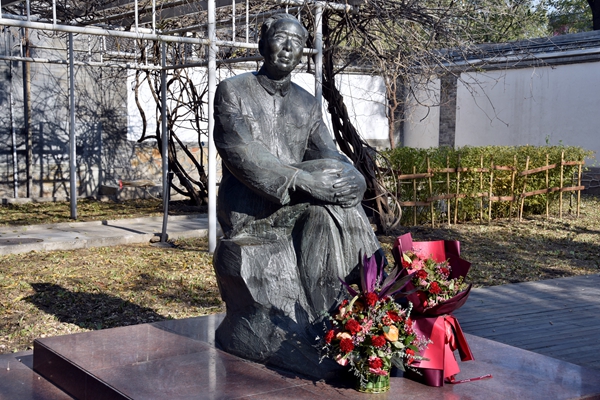 A number of memorial sites and artifacts around Beijing detail its rich red history, Yang Feiyue reports.
Being the cultural center of the country, Beijing is rich in landmarks and artifacts of its revolutionary past.
In celebration of the 100th anniversary of the founding of the Communist Party of China, the Beijing Municipal Bureau of Culture and Tourism has launched more than 20 tourist routes that will take visitors through the history of the CPC before the founding of New China in 1949.
These routes cover the capital city's landmarks, cultural relics, memorial halls, mausoleums and scenic spots that carry these red elements.
Visitors can take a glimpse into the lives of martyrs who had made contributions to the nation's independence and development while enjoying the grandeur of Beijing's natural and urban landscapes.
Here are some of the highlights of red tourism in Beijing.
Honglou beginnings
Tourists can start their red tour at the Peking University Honglou in Dongcheng district. Honglou, or the red building, is a brick-wood structure established in 1918 and has been considered the origin of Chinese advancement. The May Fourth Movement started at Honglou, as a large number of people with lofty ideals learned about and accepted Marxism here. The former site of the Peking University's predecessor Imperial University of Peking, which was founded in 1898, is about a 10-minute walk away from Honglou. As the first comprehensive national university in modern Chinese history, it was established during a history of an unprecedented crisis for the Chinese nation.