Foreign trade growth faces uncertainties in next stage of development
By Zhong Nan | chinadaily.com.cn | Updated: 2021-04-14 20:34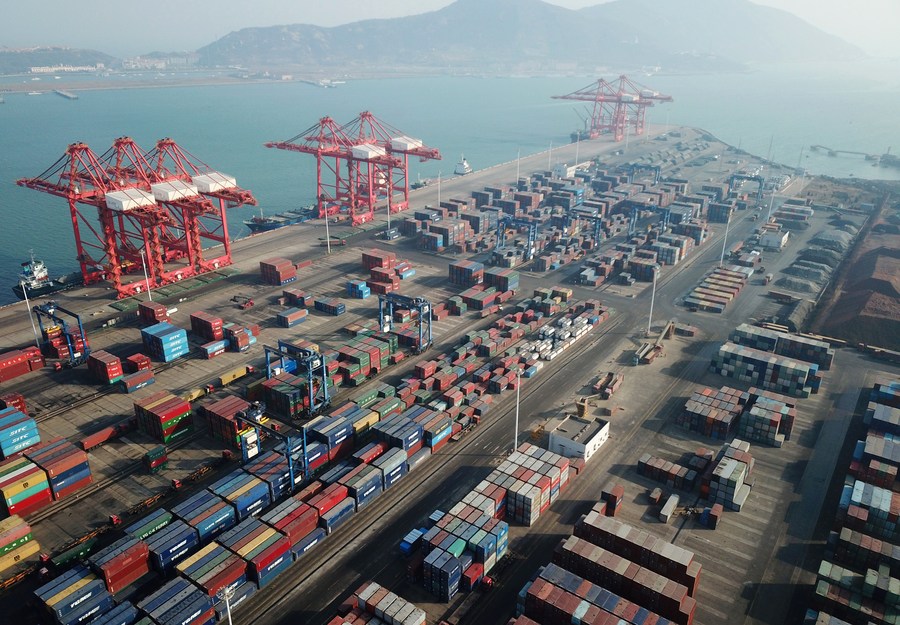 The growth rate of China's foreign trade is expected to be characterized by high-speed expansion in the first half and slower growth pace in the second half of this year, the Ministry of Commerce said.
Even though China's foreign trade surged 29.2 percent on a yearly basis to 8.47 trillion yuan ($1.29 trillion) in the first quarter of this year, the ministry said the growth of the country's foreign trade still faces many uncertainties in the next phase of development.
The ministry warned that the public should not be blindly optimistic about the high growth pace of the country's foreign trade that occurred in the first quarter of 2021.
Apart from the imbalanced global vaccine supply situation, and restricted flow of people and cross-border goods, the epidemic remains the biggest uncertainty to China's foreign trade, the head of the ministry's foreign trade department said in an online statement.
The official said that the globalization is confronting a countercurrent, and the politicization of trade issues directly affects international production, and supply and trade capabilities, as well as interferes with international trade orders.
The international industrial and supply chains have undergone profound changes and faced growing instability. From a micro perspective, foreign trade companies are under multiple pressures as international logistics capacity is tight and freight rates are high, together with rising commodity, material and labor costs.